How it Works
As a member of Aggies Uncorked, you'll enjoy:
Three shipments of specially selected, high-quality wines three times a year.
Premium wine proudly created by wineries with a UC Davis connection, including winemaker autographed bottles.
Winemaker profiles, tasting notes and recipe pairings included with each shipment. 
Connecting with other wine-loving Aggies at Meet & Greet events and release parties. 
Invitations to Meet the Winemaker webinars.
First access to some alumni association events. 
Membership Cost
6 Bottle Mixed or All Red Club
$200 - $290/shipment
Plus tax, shipping and handling
3 Bottle Mixed Club
$100 - $145/shipment
Plus tax, shipping and handling
3 Bottle Red Club
$110 - $150/shipment
Plus tax, shipping and handling
Wine and Beer News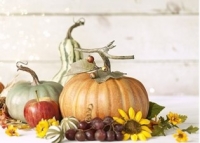 Shop Aggie wineries this season
Support your fellow Aggies and purchase wine from our Aggies Uncorked alumni wineries to share at your holiday table.
View the list >>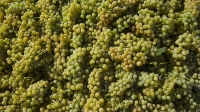 Aggies Uncorked recipes
View our collection of delicious Aggie recipes, perfect for pairing with your next shipment.
View the recipes >>
Become a wine or beer partner
UC Davis is home to one of the premier wine programs in the world with 80 percent of winemakers throughout the globe connected to UC Davis. The UC Davis Alumni Wine and Beer Program connects the UC Davis community to a rich network of alumni wine and beer makers through lively tastings, engaging food pairings and educational events.
UC Davis Alumni Wine and Beer Program partners are highlighted at a variety of events, including:
Spring alumni wine event
Fall alumni wine event
Alumni Awards
Aggie Adventures travel fair
Regional and national alumni network events
University programs
To learn more about our program, including event availability and participation, please contact Mary Jo Ford.