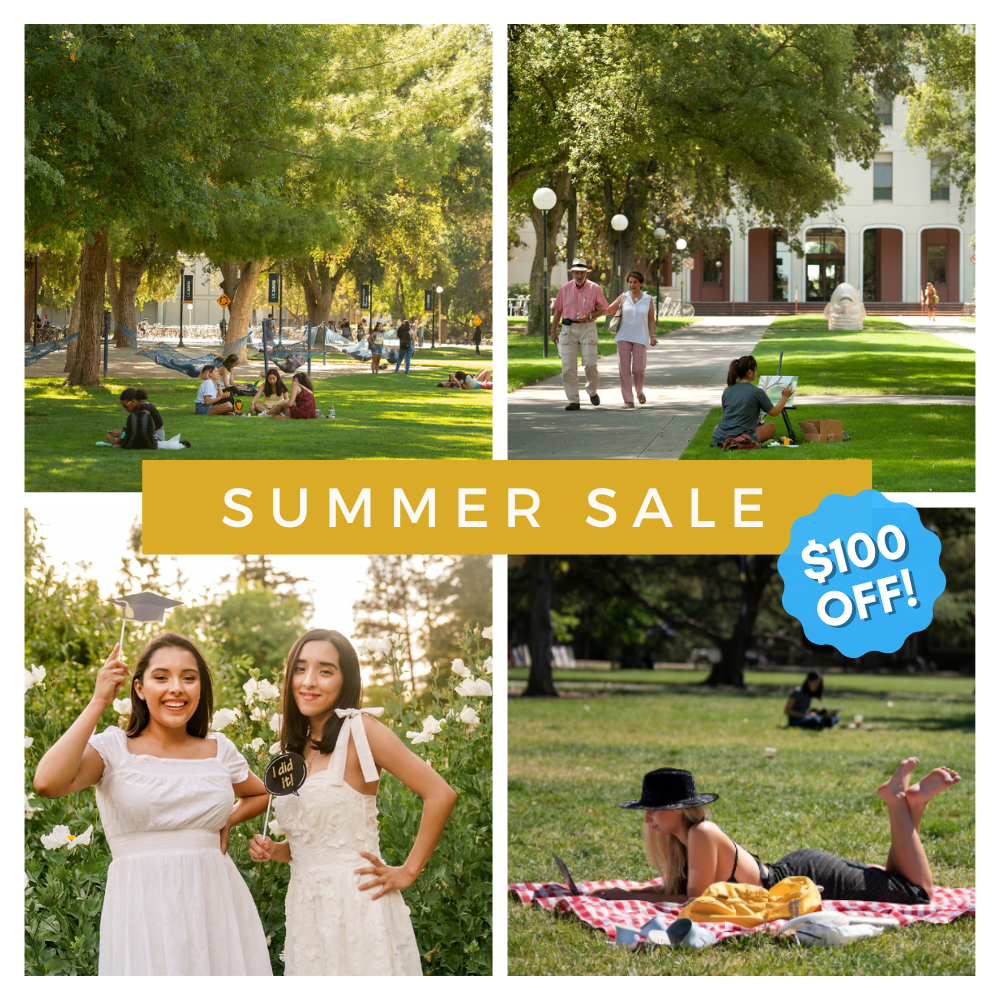 Summer savings!
Take advantage of our summer sales and become a member of the Cal Aggie Alumni Association.
We are offering over $100 off for a lifetime membership.  Use promo code SUMMER.
Need help?
Call 530-752-0286 to join, renew or upgrade a membership by phone. You can also email us directly at
alumni@ucdavis.edu
. 
Impacts of your membership
Our alumni have the opportunity to take advantage of general programming and network opportunities, but by becoming a member of CAAA you'll have access to additional programming, discounts and other benefits. Your membership dues also help fund programming for all of our alumni, provide scholarships to UC Davis students and allow us opportunities to serve and connect Aggies.
 
Advantages of membership
The Cal Aggie Alumni Association (CAAA) works hard to serve our Aggie community with membership opportunities for students through our Student Alumni Association (SAA), their families through our Aggie Parent and Family Association (APFA) and of course our alumni. We strive to curate events, resources and benefits for our Aggies to serve them throughout their UC Davis experience and into their professional lives. Our ultimate goal is always to help with the growth and success of our Aggie community.
Networking and social events throughout the world

Free search tools to find alumni-owned businesses and partners

Our monthly e-newsletter, Aggie Connections

In-person access and borrowing privileges at all 10 University of California libraries

Exclusive invitations to Alumni Wine & Beer Program events

VIP treatment at UC Davis events including Homecoming and Picnic Day

Travel opportunities throughout the world

Alumni locator service

And much, much more.
Prices and benefits are subject to change. Memberships are tax-deductible gifts and are nonrefundable and nontransferable, unless purchased for someone else as a gift.