Alumni Awards Honor Aggie Community in Action
By Trevor Stewart
This year's UC Davis Alumni Awards honor three leaders in higher education, one of the Most Powerful Women in Healthcare Information Technology, a neuroscientist who worked with NASA, a health professional using film to convey vital information and a dynamic duo of Aggie advocates. The 46th Annual Alumni Awards Gala on Feb. 1, 2019, will honor the seven award winners with the theme "A Community in Action." Register for the event.
The Cal Aggie Alumni Association (CAAA) — which serves more than 250,000 UC Davis alumni — selected these exceptional individuals to recognize the amazing impact they have on UC Davis and the world:
Francisco C. Rodriguez '85 M.S. '97 of Los Angeles, California
Heather M. Young '81 of Sacramento, California
Heidi Jannenga '92 of Phoenix, Arizona
Jim Creighton M.D. '87 of Rwanda, Africa
Richard J. Addante Ph.D. '11 of San Bernardino, California
Darryl '83 and Lois '88 Goss of Indianapolis, Indiana
Mohini Jain of El Macero, California
Jerry W. Fielder Award: Francisco Castro Rodriguez '85 M.S. '97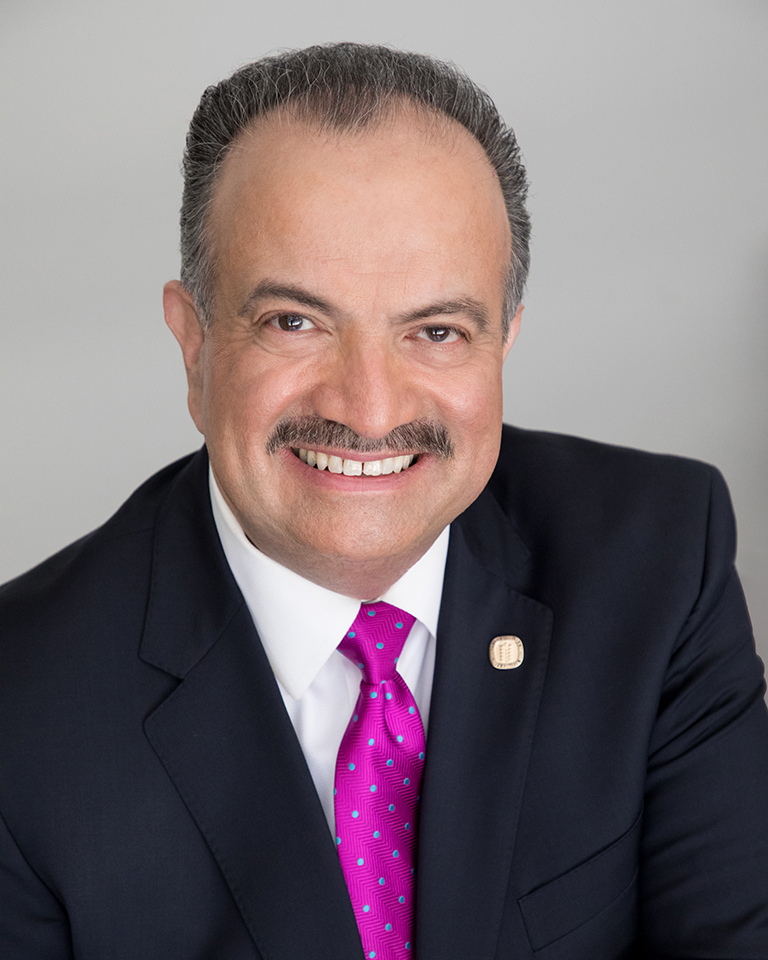 Francisco Rodriguez has been selected for the most prestigious award, the Jerry W. Fielder Award. He currently serves as the chancellor of the Los Angeles Community College District (LACCD), the largest community college district in the United States. Rodriguez served as the CAAA board president and on the UC Davis Foundation Board of Trustees, while also serving as an active member of the Chicano Latino Alumni Association (CLAA). A noted scholar and education activist, Rodriguez has more than 30 years of experience as an educator, faculty member, and administrator within public higher education in California, including at UC Davis. Rodriguez has dedicated his career to high quality public education and championing diversity, equity and inclusion and outreach to underserved communities.
Distinguished Achievement Award: Heather M. Young '81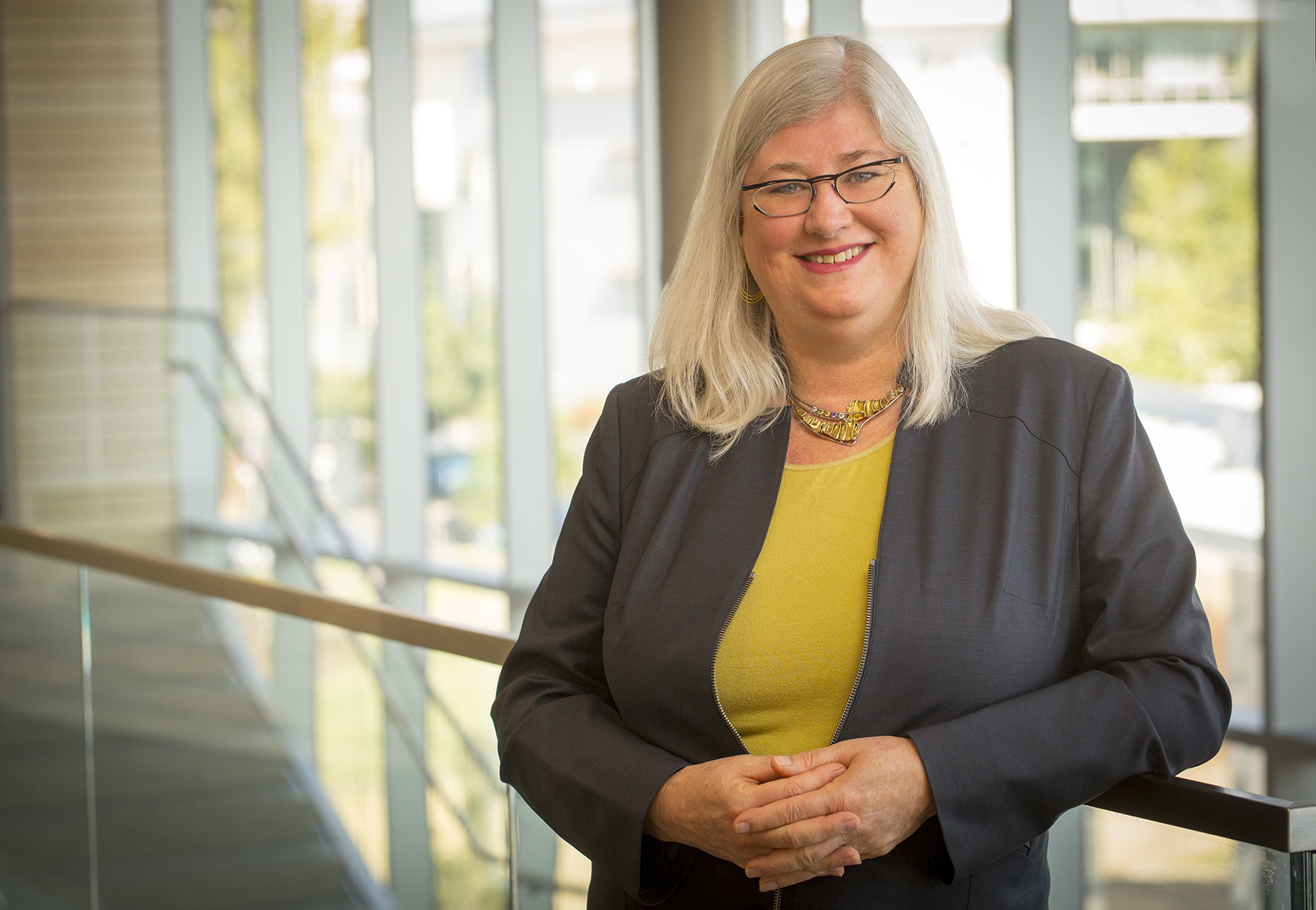 Heather M. Young is a nurse leader, educator, scientist and nationally recognized expert in gerontological nursing and rural health care. She was the Dignity Health Dean's Chair for Nursing Leadership and the founding dean of the Betty Irene Moore School of Nursing at UC Davis.  Dean Emerita Young led the establishment of the School of Nursing, the development of five new graduate programs in Nursing Science and Health-Care Leadership, the design and construction of the 70,000-square-foot Betty Irene Moore Hall and the formation of a nursing science research program focused on healthy systems and healthy people. She has received numerous awards for her work including the 2017 Presidential Commendation from the American Academy of Pain Medicine and the 2016 UC Davis Dean's Hero Award for Diversity.  She is now co-faculty champion for the Healthy Aging in a Digital World Big Idea.
Outstanding Alumna Award: Heidi Jannenga '92         
Heidi Jannenga is the co-founder and president of WebPT, the country's leading rehab therapy electronic medical record (EMR) platform for enhancing patient care and fueling business growth. At the time she began managing physical therapy clinics, eighty percent of the industry was using paper and pen, resulting in expensive transcription and dictation bills. WebPT changed the rehab therapy industry which now has over 80 percent EMR adoption. Since the company's launch in 2008, Jannenga has guided WebPT through exponential growth. Today, it's the fastest growing EMR in the country, employing nearly 500 people and serving more than 83,000 therapy professionals at more than 12,000 clinics. Jannenga has been recognized as one of Health Data Management's Most Powerful Women in Healthcare IT.
Emil M. Mrak International Award: Jim Creighton M.D. '87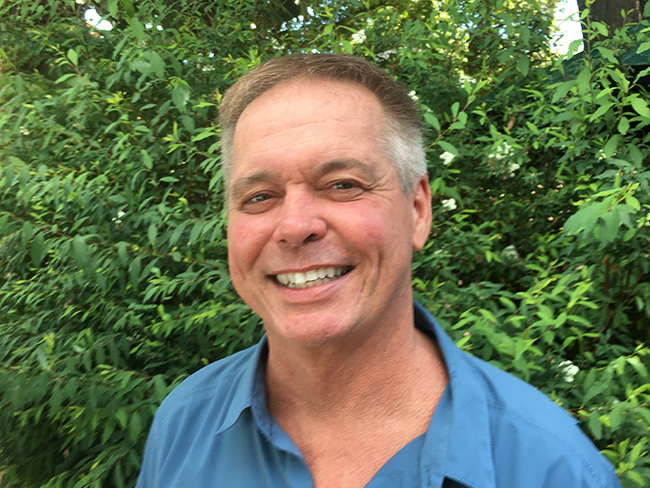 Jim Creighton has been living and working in Africa since the early 1980s. After graduating from medical school at UC Davis, he was the first resident at Marshall University's International Health Program in family medicine. As an Area Peace Corps Medical Officer, he oversaw medical services, health training and safety of Peace Corps volunteers in both the West Africa and southern Africa region. Creighton later took a position with the U.S. Centers for Disease Control and Prevention as the Director of the Southern Africa Regional Aids Program and as Centers for Disease Control (CDC) Country Director in Lesotho. He currently resides in Rwanda, where he founded a film company, Akagera Productions, which has the goal of educating local populations on health and social issues through entertaining local programming, such as the recently produced TV series, Mutoni.
Young Alumnus Award: Richard J. Addante Ph.D. '11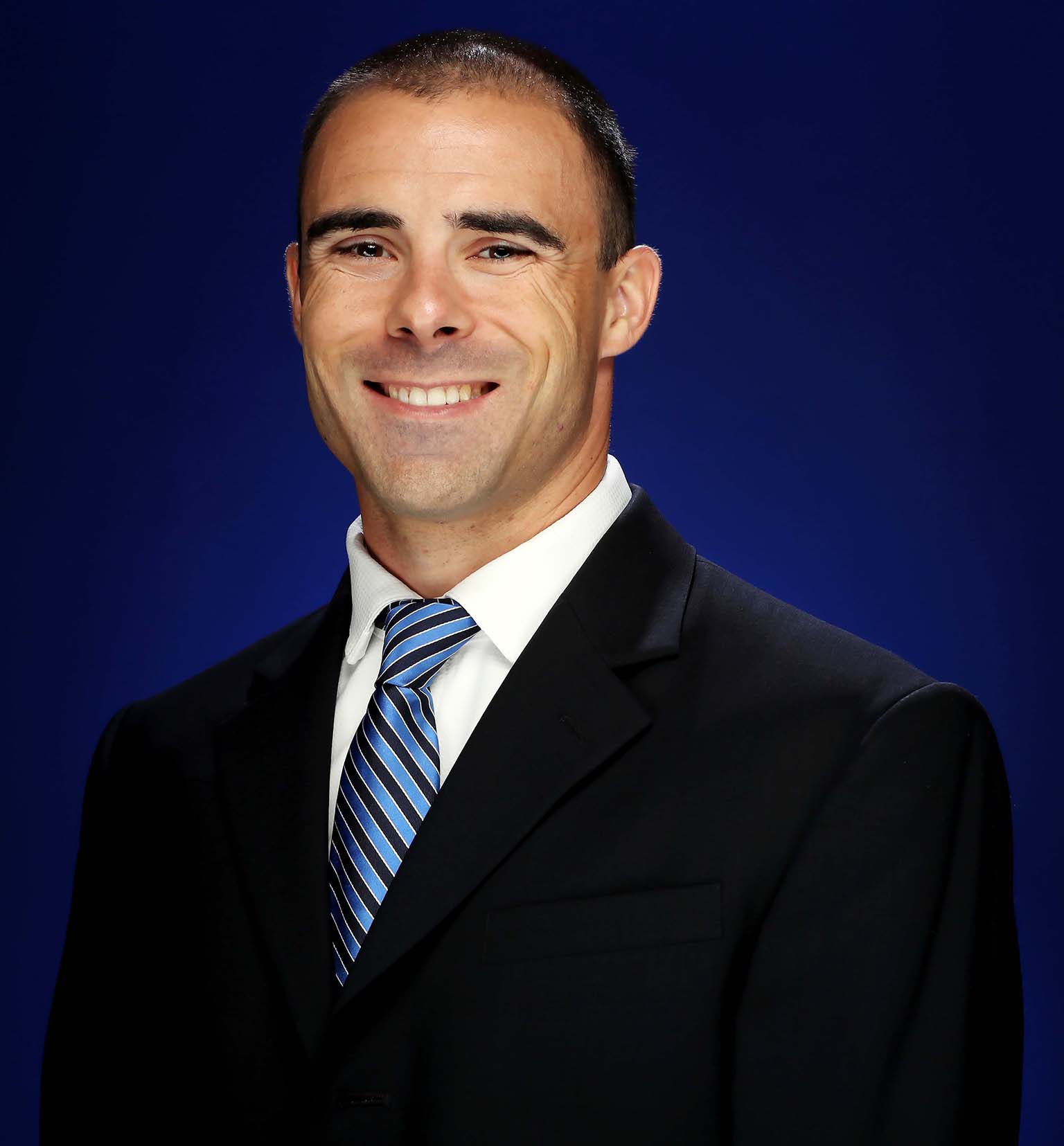 Richard J. Addante graduated from UC Davis with a Ph.D. in Neuroscience and with a Master Diver & Scientific Research Diver rating from the Bodega Marine diving program. He has served as a faculty member at UT-Dallas and is now a tenure-track professor at California State University-San Bernardino. Addante participated in the NASA Human Exploration Research Analog project as part of a 45-day simulation mission to Mars, making him the only psychologist to ever take part in that type of mission. He has also published several papers of research discoveries that have contributed to updated new textbooks on neuroscience and psychology, revealing memory being predicted by pre-existing brain states, as well the role of the hippocampus in non-conscious memory for individuals suffering from amnesia.
Aggie Service Award: Darryl '83 and Lois '88 Goss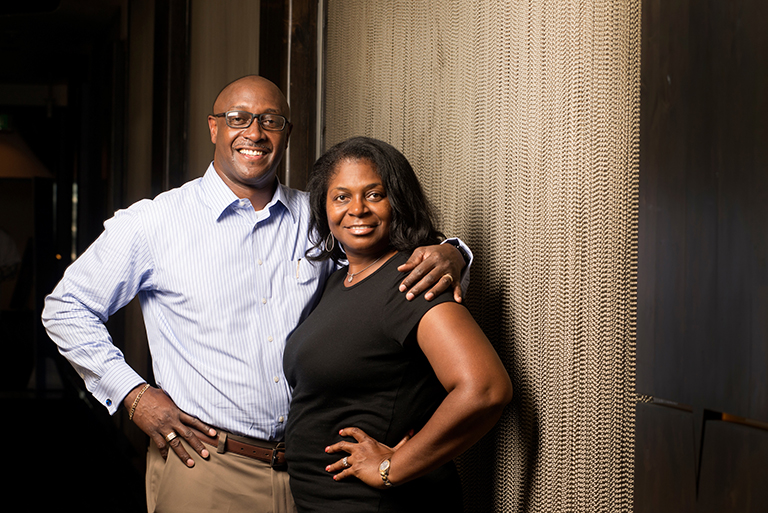 Darryl and Lois Goss have made an unwavering commitment to UC Davis, to give back to the community that helped them succeed as both generous philanthropists and passionate volunteers for a multitude of university initiatives. They have established three separate endowments at UC Davis: the Gary Perkins Academic Achievement Student Award in African American and African Studies Department, the Joe Singleton Athletic Scholarship and the Goss Family Endowment for Humanities, Arts and Cultural Studies. They have also supported the Ann E. Pitzer Classroom and Music Recital Hall as well as initiatives in the School of Veterinary Medicine and the School of Education. Over the past three years, recognizing that retention and graduation rates of African American students have been lower than other groups, they have hosted tailgating events and personally invited their classmates and Darryl's fraternity brothers and former football teammates to campus to encourage them to be involved and give back through volunteering and philanthropy. Through these efforts, they have inspired giving at all levels for the Leslie A. Campbell Fund for Student Achievement, a fund for the Center for African Diaspora Student Success.
Darryl has been a volunteer leader on the Dean's Advisory Council (DAC) for the College of Letters and Science and the Global Campaign Leadership Council, where he served as the council's first chair. He currently serves as the vice chair of the UC Davis Foundation Board and is on the Athletics advisory board. Lois plays a key role in the Women in Philanthropy initiative, is a new member on the Dean's Advisory Council (DAC) for the College of Letters and Science and is also extremely involved with the Davis Chancellors Club Committee.
Distinguished Friend Award: Mohini Jain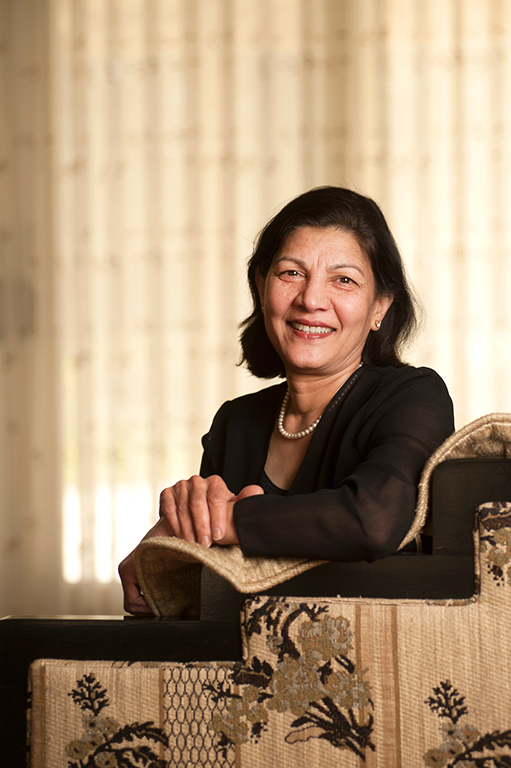 Mohini Jain has an extensive background in education and philanthropy. She had a successful career as a high school science teacher for 18 years, retiring from Davis Senior High School in 2008. In 2001, she started the Mohini Jain Family Foundation, which provides yearly grants for education. In February 2017, Jain made a $1.5 million gift to UC Davis to advance the study of Jainism, one of the world's most revered and ancient religions and philosophies. The gift established the Mohini Jain Presidential Chair for Jain Studies in the Department of Religious Studies. She is a former trustee on the UC Davis Foundation Board and a former member of the Foundation's executive committee.
Primary Category
Tags