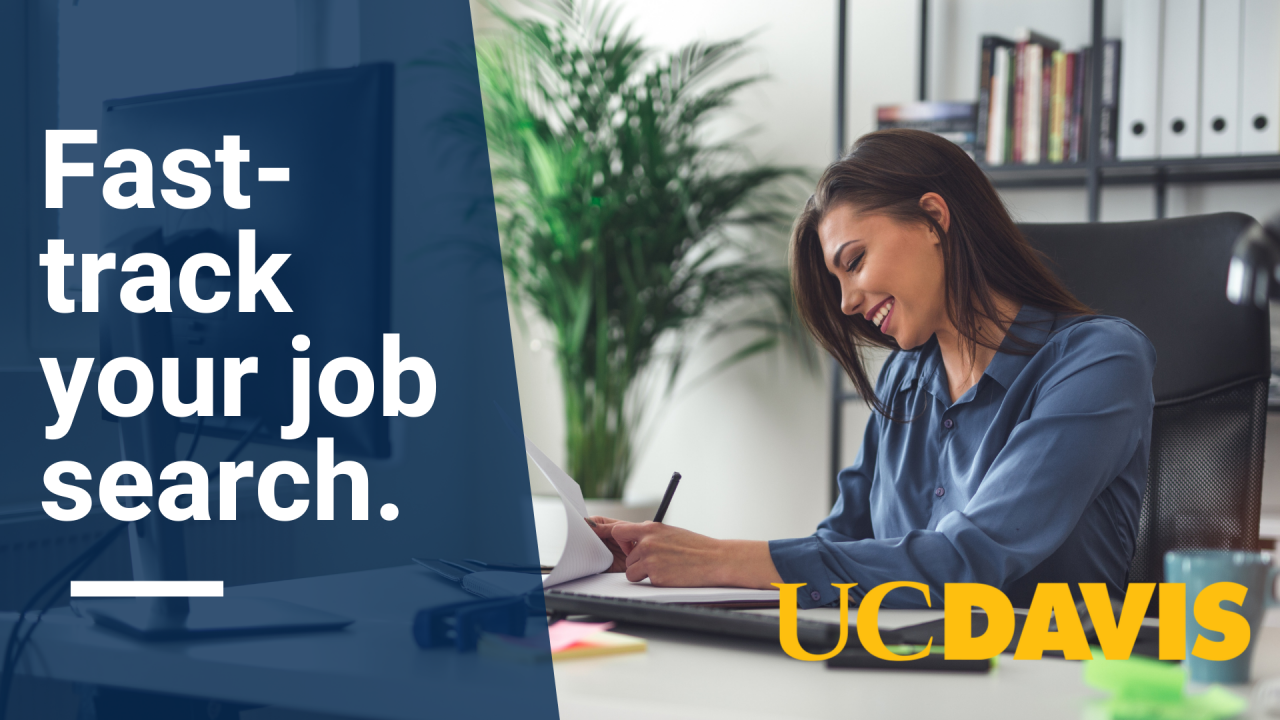 Tired of sending countless resumes into the void?

Haven't job searched in a while and want to do it right?

Aren't sure what to do differently to start getting interviews and job offers?
The UC Davis Job Search Accelerator is just what you need. This flexible, 30-day online program (starting on July 10, 2021 and running through August 9, 2021) will give you the structure, confidence, and accountability you need to land your next opportunity.
Enroll by 6/19/2021 to save $50. Enrollment closes at midnight (Pacific Time) on 7/5/2021, limited spots available. 
Tags