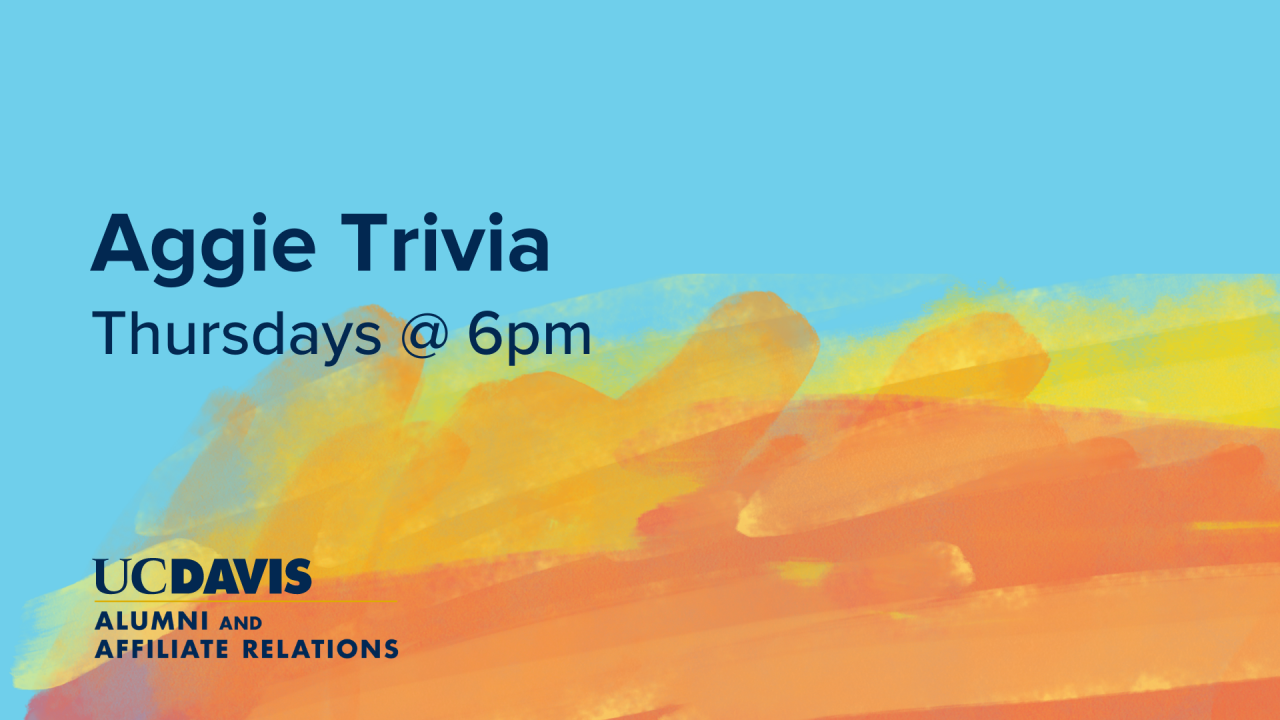 Alumni and Affiliate Relations is inviting the whole Aggie family (Alumni, Parents, Retirees, Emerti Faculty, and Students) to monthly game nights. Join us on February 25 to play general knowledge trivia with fellow Aggies! 
Prizes will be awarded to the top contenders. 
Date: Thursday Feb 25
Time: 6 PM Pacific 
Can't make November's game night? Save the date for upcoming game nights:
March 11- Bingo
March 25- Trivia
We'll see you there! 
Tags