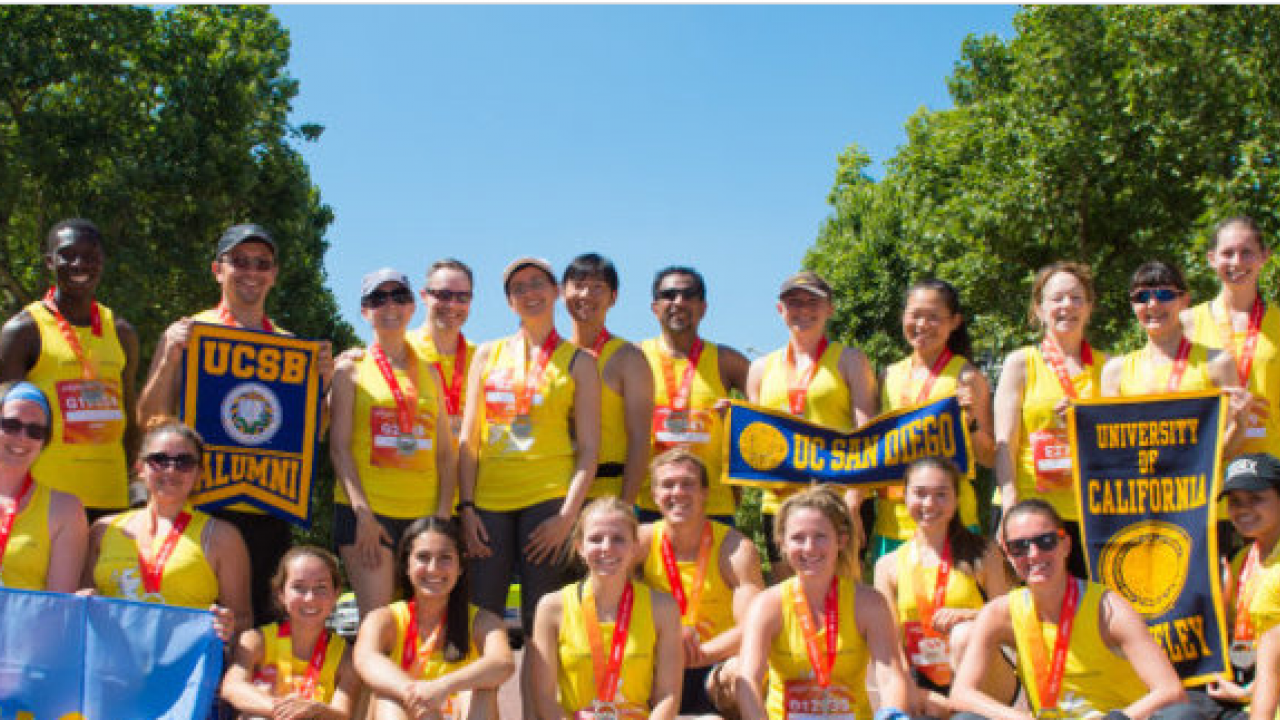 Location
St. James Park, SW1A 2BJ
POSTPONED:  We are evaluating rescheduling options for events due to COVID-19 and will update the event as we know more. 
Since 2008, a team of UC alumni have ran a 10K through central London, to fundraise and support University of California students. Over 900 students study abroad in the United Kingdom and Ireland, and many do so with the help of a scholarship. 
Run with your UC community and support a great cause! All runners are provided a UC UK running shirt, access to monthly training runs and support from the UC Trust (UK), as well as entry to our post-run celebration! This year's run will be Monday 25 May 2020 starting at 8am.
Registration Options
Option 1) Free Entry + Pledge to fundraise £250 
Fundraisers should set up a fundraising page on JustGiving and raise their total pledge by Monday 8 June 2020 (2 weeks following race end).
Option 2) £25 Entry + One-Time Donation of £100 
Can't run the race, but want to help Team UC reach our fundraising goal? Donate here!
If you have any questions, please email UCUKrunningclub@gmail.com
Tags