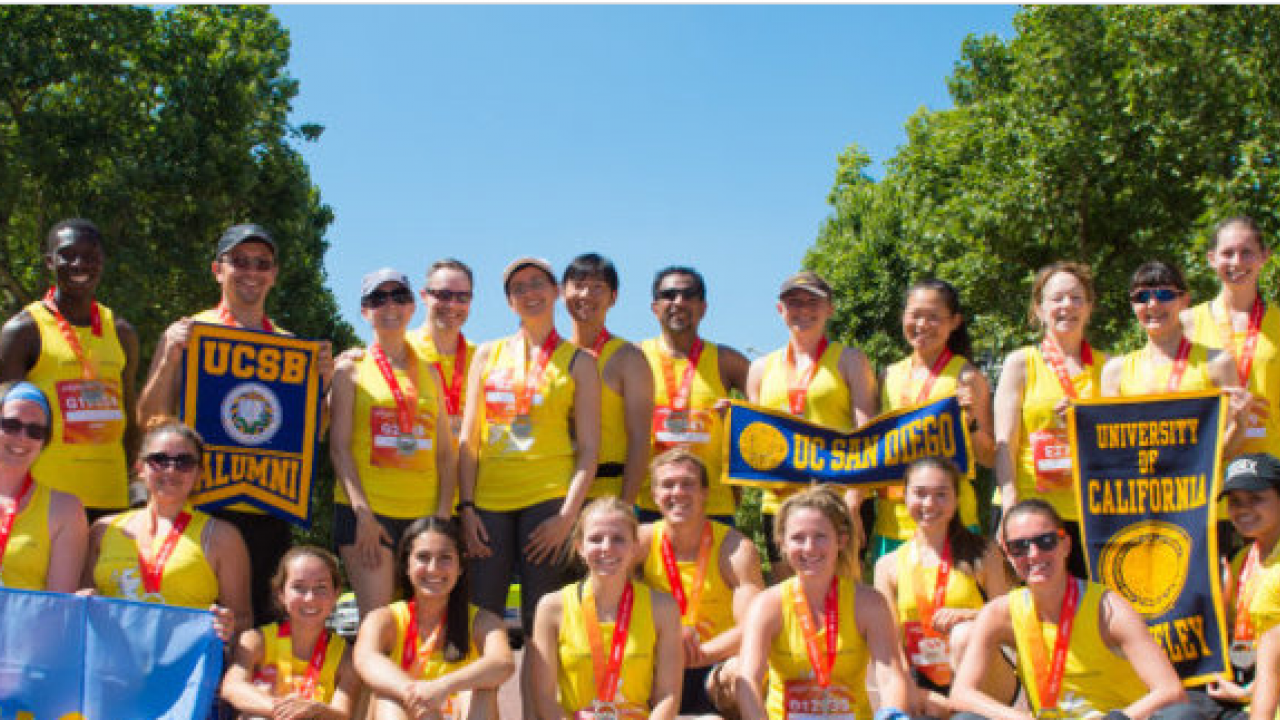 Calling All UC Runners!
In light of the restrictions on social events due to the Coronavirus pandemic, including the postponement of our participation in the 2020 Vitality 10 KM race on the late May bank holiday Monday, UC UK Running Club is organizing a virtual run to help keep our UC community in the UK active and engaged, both physically and with the university network.
Please join us for a rolling start, starting at 10 AM BST/2am PST on Saturday, June 27 for a virtual run of a suggested distance of 10 KM, though to be as inclusive as possible, any distance will be honoured. Evidence of participation will be based on the fitness app of your choice, and a photograph at completion. After we all finish, please join us for a virtual pint online starting at 12 PM BST/4am PST via Zoom, with details to be provided on RSVP.
Given the different paces everyone has, we are working with the suggested start times of 10 AM for walkers, and 11 AM for runners expecting to finish in an hour, for the 10 KM distance.
Participation is free, but with strong recommendation for donation to UC campus COVID-19 efforts. Sponsorship and pledges from friends and colleagues also suggested with participation, on a per-KM basis.
Please register no later than 5PM BST/9am PST on Wednesday, 24 June 2020, so we have an idea about how many people will be participating.
Happy running, and looking forward to seeing you all online at the end of June!
Tags