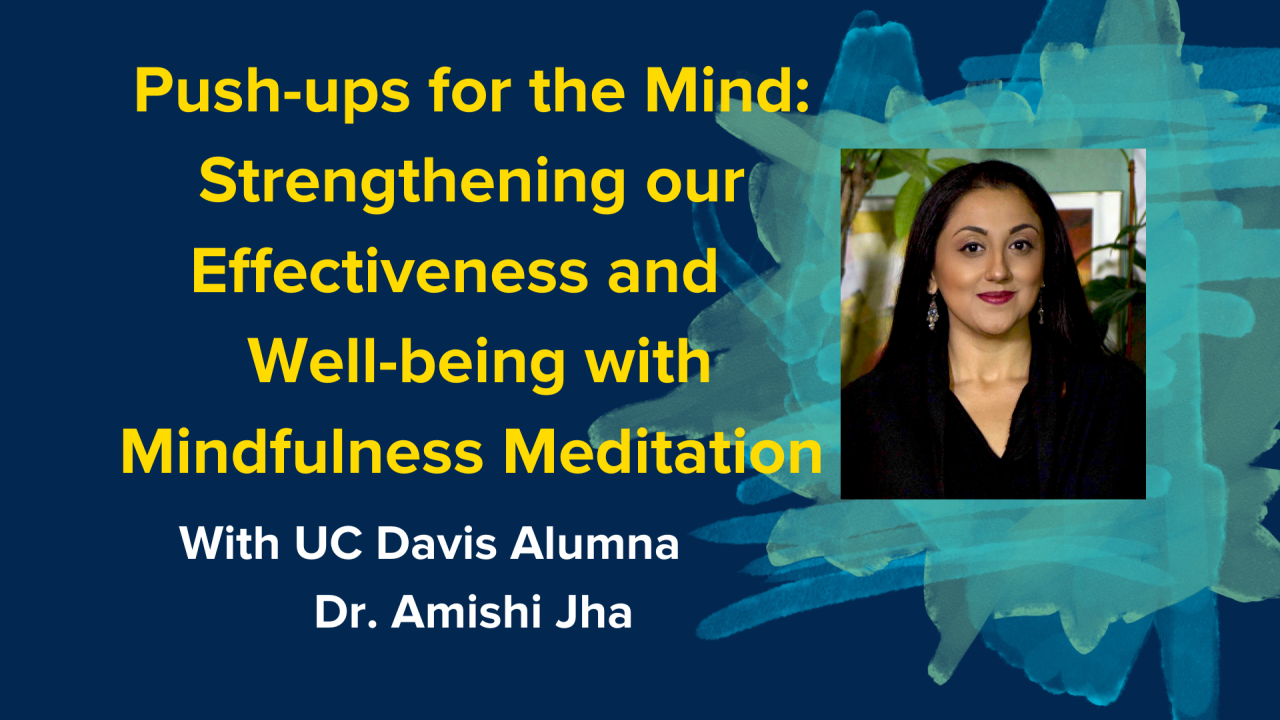 Mindfulness meditation involves paying attention to our present moment experience without elaboration or reactivity. A growing body of research finds that training individuals to practice this form of meditation boosts psychological health and well-being. In this presentation, Dr. Jha will discuss how such salutary changes come about from a brain training perspective. She will share her research offering mindfulness training to high performance/high stress groups such as students, business and medical professionals, first responders and military service members, as well as elite athletes. If you are interested in this topic but unable to join us during the webinar, register so you can receive a recording of the session afterwards. This event is part of the Campus Community Book Project.
Date: Thursday, December 3
Time: 5:30pm-6:30pm PST 
Dr. Amishi Jha
Amishi Jha studies how to keep the brain's attention systems in peak shape over high-pressure intervals. In her laboratory at the University of Miami, she uses functional MRI, electrophysiological recordings and behavioral analysis techniques to understand why our attention sometimes fails us, and if it can be trained for greater focus and less distractibility. She launched the first-ever study to offer attention training tools to active duty military service members as they prepared for deployment. What she has discovered is that without intervention, attention is compromised, and attentional lapses increase. Students, business professionals, and athletes show this pattern as well under high stress. The good news is that with mindfulness training, attention can be strengthened and protected. She has shared her research findings with the UK Parliament, NATO, World Economic Forum, and Pentagon. Learn more about Dr. Jha and her time as a graduate student at UC Davis on her website.
Tags