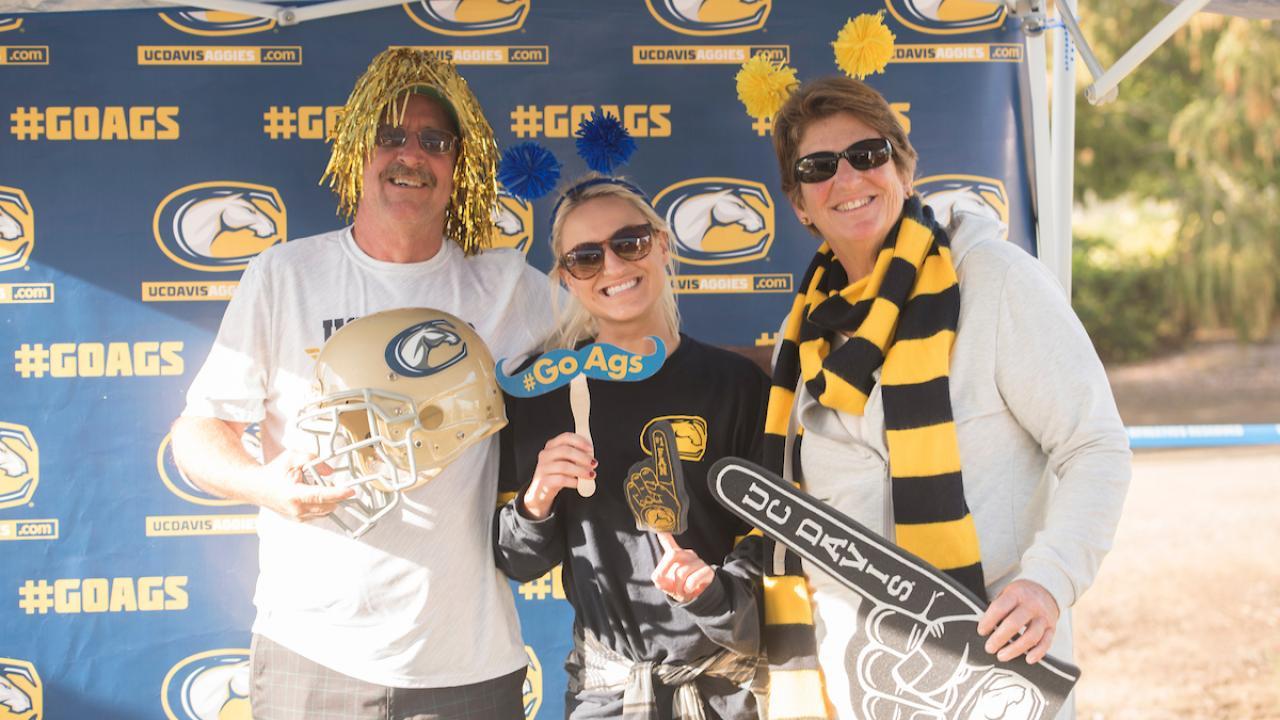 Location
UC Davis - Activities and Recreation Center (ARC) Ballroom
Whether you're a parent who'd like an interactive glimpse of your student's college experience or an alumnus interested in rediscovering UC Davis, join us for Homecoming and Parent and Family Day to reconnect with campus. 
UC Davis Homecoming Pep Rally
Fri., October 11  from 4-5 p.m.  A Street Intramural Field
The Student Alumni Association will be partnering with UC Davis Athletics to cheer on our Aggies leading up to the game against Cal Poly. 
Parent and Family Day Lecture Series
Sat., Oct 12 from 9 a.m. - 12 p.m. - ARC Ballroom

The day will start with two exciting lectures followed by a Student Success Panel with campus colleagues. Lunch will be available after the lectures. Continue to enjoy your UC Davis experience by taking part in a bike or library tour. Space is limited on these tours, your registration will secure your seat.
8:30-9:00 a.m. Check-In - Continental breakfast will be available for guest.
9:00-10:00 a.m. Lynn Fowler, Senior Career Advisor, Internship and Career Center,
Learn how your student can jump start their future career goals.
10:00-11 a.m. James Forkin, Director, Study Abroad Program
11:00 a.m.-12:00 p.m. Student Success Panel- Campus Colleagues and more
12:00-1:00 p.m. Buffet Lunch and special raffle
Afternoon Activities (Please not there is limited space for tours and they might fill out fast)
1:00-2:00 p.m. First bike or library tour 
2:00- 3:00 p.m. Second bike or library tour
REGISTRATION IS NOW CLOSE for the lecture series and tours.
4:00-7:00 p.m. Join us for the Homecoming football game, UC Davis will face-off Cal Poly. Don't miss out on this exciting match, come and cheer on your UC Davis Aggies! Get your tickets here and use AGGIEFAMILY promo code.
Tags