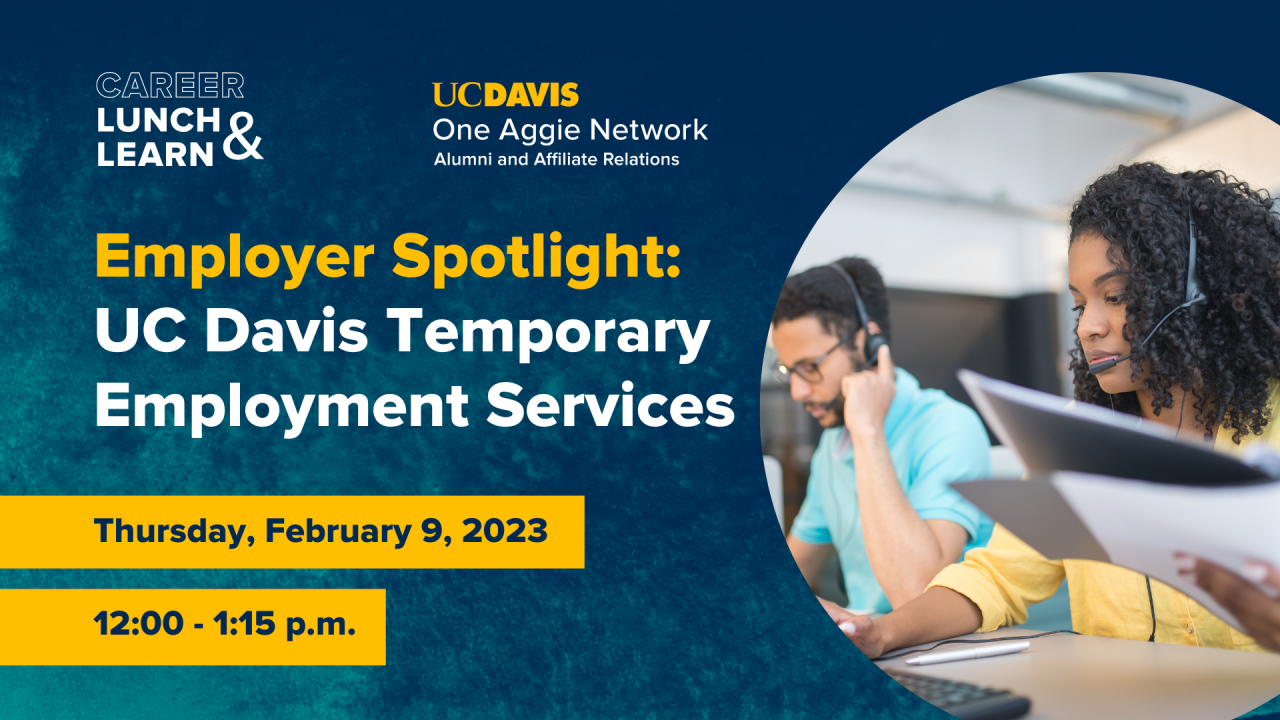 Location
Zoom link will be provided upon registration
UC Davis Temporary Employment Services (TES) connects candidates to jobs that are right for right now, as well as opportunities that can lead to long-term careers. Join us to learn more about short-term roles at UC Davis and UC Davis Health, what the hiring and placement process is like, and benefits of pursuing temporary jobs through TES. This information session will be followed by Q&A and an engaging panel discussion that features UC Davis alumni who have since landed career positions after pursuing temp work through TES. 
Register below to join us live for this virtual event on Thursday, February 9th at 12 noon (Pacific Time).
About the Speaker:
Adrienne Rimoldi has worked in Staffing and Recruitment for about ten years. For the last 3 years Adrienne has worked with UC Davis with Temporary Employment Services, a department that provides temporary staffing solutions for UC Davis and UC Davis Health Systems. Not only has Adrienne worked with hiring managers, but she has also counseled, coached and inspired thousands of job seekers with all levels of experience and from all walks of life.
Panelists:
Sumiko Hong | Community Engagement Manager, Aggie Square
Carmelita Ramirez, B.A. | Center Administrative Coordinator & Executive Assistant, Center for Reducing Health Disparities, UC Davis Health
Lily Tanner | Administrative Assistant, Internal Medicine Department: Nephrology, UC Davis Health
Event Category
Tags