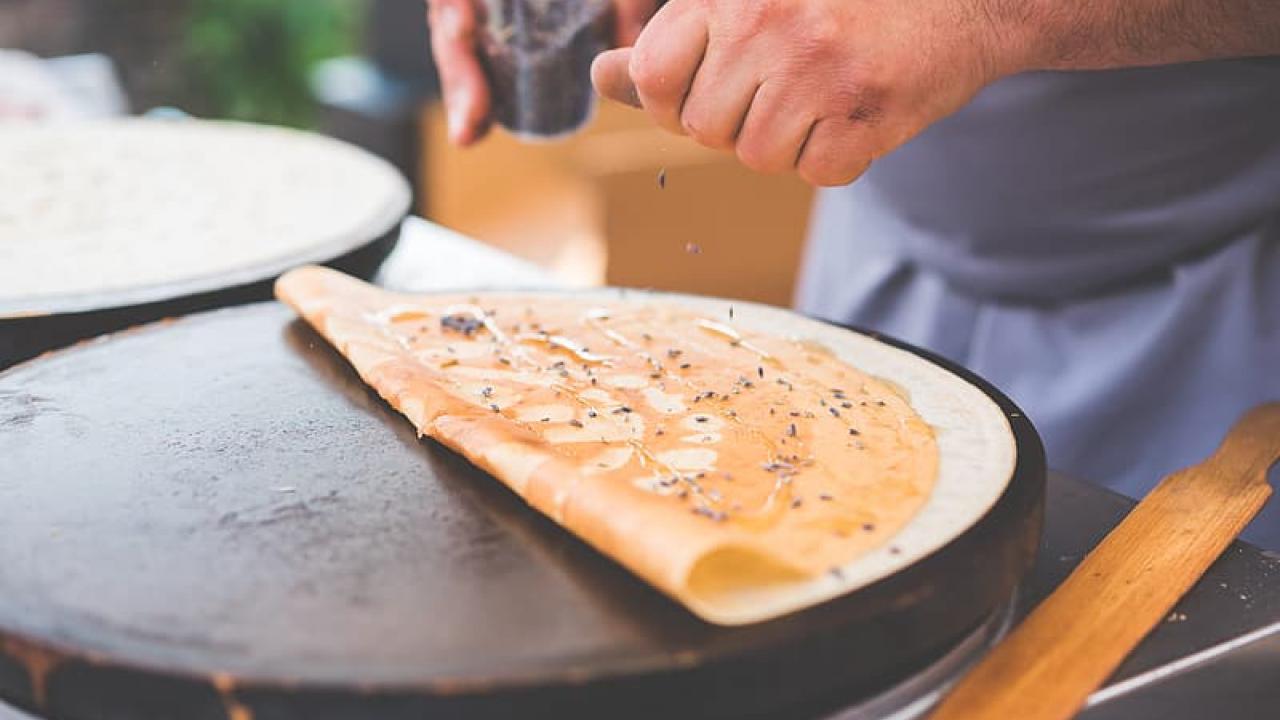 Location
La Crêperie Bretonne, 56 Rue du Montparnasse, 75014 Paris
Start off the week with a sweet and savory crêpe! Join UC Davis Alumni Club of France to celebrate Chandeleur! We will be meeting at La Crêperie Bretonne at 7:30 PM on Monday, February 3rd.
This day, also known as Candlemas, commemorates the presentation of Jesus at the Temple and tradition attributes the custom of eating crêpes that day to Pope Gelasius I, who had pancakes distributed to pilgrims arriving in Rome.
Our feast will take place in the heart of Parisian Brittany (region famously known for its crêpes): Montparnasse. Your ticket to the event includes 1 savory crêpe, 1 sweet crêpe, and a glass of cider. You will be able to choose between 10 different savory crêpes and 6 sweet ones! Don't hesitate to reach out to us should you have any questions.
Looking forward to seeing you all!
Your Network Leaders (Carol, Norma and Lucille)
Cost: €20.00 (includes 1 savory crêpe, 1 sweet crêpe, and a glass of cider)
Date: Monday, February 3
Time: 7:30 PM- 10 PM
Location: La Crêperie Bretonne, 56 Rue du Montparnasse, 75014 Paris
Tags