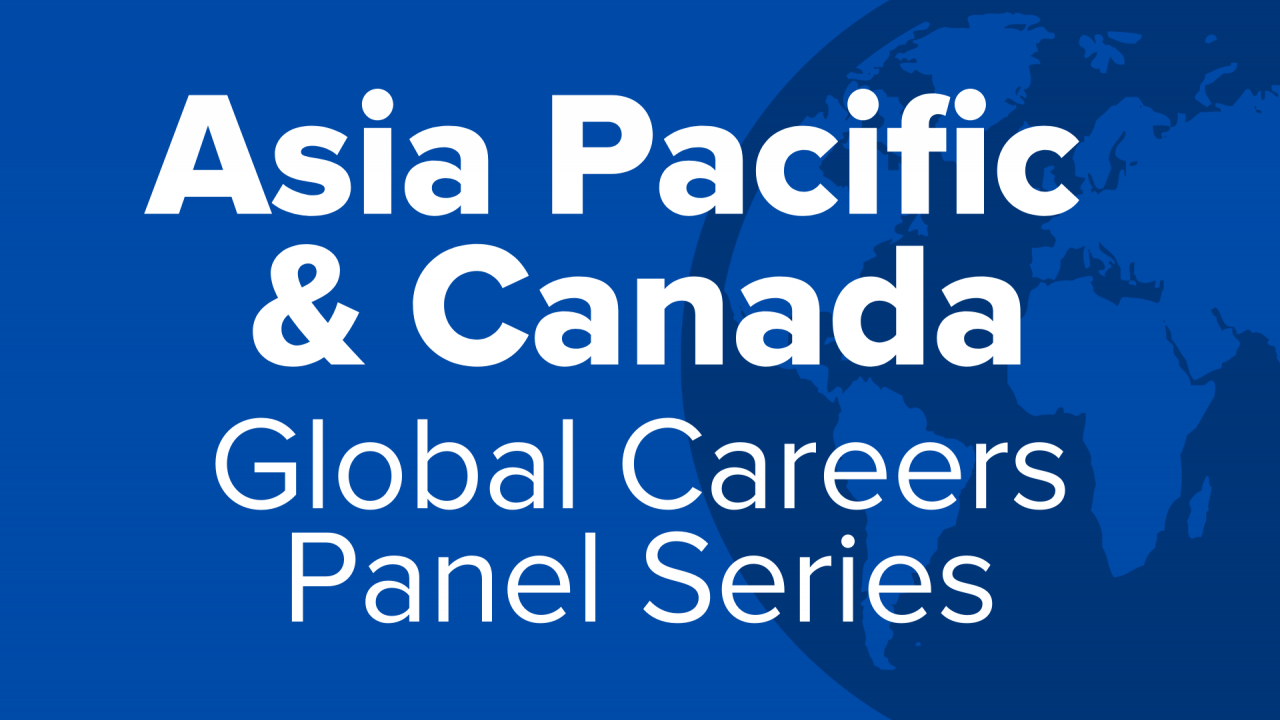 Join us for Asia Pacific and Canada panel in our Global Careers Panel Series. At this panel, you will hear from leading professionals about their careers in Japan, Canada, Philippines, Singapore, and Hong Kong. If you are not able to join us for the live panel, be sure to register so you can have a recording of it sent directly to your inbox.
Date: Tuesday, November 17
Time: 4pm-5pm PST
Panelists
Hideya Komori ('93)
Japan
Hideya Komori is the Representative Director, Vice President Commercial Japan for Worldpay from FIS, a payment processing company and technology provider. He leads the Japan division, a country with one of the largest eCommerce markets in the world. Hideya received his Bachelor of Arts & Science in Applied Mathematics and Economics from UC Davis in 1993. 
He also runs Macadamia Nut farming company, Rwanda Nut Company Ltd., in Rwanda as one of its Directors, while acting as the CEO and Managing Director of Organic Solutions Japan Ltd., a company that provides organic solutions and microbial technology through its African affiliate in close cooperation of Japan International Cooperation Agency (JICA), for nearly 8 years. Additionally, he has held appointments for Royal Bank of Scotland, Standard Chartered Bank and Deutsche Bank. Throughout his career, he has been passionate about protecting the environment and ensuring animal welfare.
Joe McDermott ('88)
Canada
Joe McDermott resides in Vancouver, B.C. and has had careers in academic and industry focusing on genetics. He has held research positions at the Swiss Federal Institute of Technology in Zurich, the Department of Microbiology at the University of British Columbia and has been involved in founding a biotechnology company in Vancouver.  He most recently served as a consultant to early stage biotechnology companies.  Joe has currently retired.
Joe McDermott is a long-standing active member of the UC Davis community. He is a UC Davis alumnus '88 with a Ph.D. in Genetics. He is also the proud parent of a recent graduate of UC Davis and was member of the Parent Family Council and the Out-of-State and International Family Committee. During the 2018-2019 academic year he served as President of the Aggie Parent and Family Council where he enjoyed helping Aggie families connect and support their students towards success. 
Christopher Quimbo ('14)
Philippines
Christopher Quimbo is currently the President & GM of Calabria Company Limited the makers of Novellino Wines, the market leading wine in the Philippines. In this capacity, Mr. Quimbo is responsible for managing all aspects of the business with a focus on business development, product development, and sales and marketing. Prior to joining Calabria Company Limited in 2012, Mr. Quimbo was a Buyer for Target corporation where he was responsible for managing the kitchen products category. Mr. Quimbo received a Bachelor of Arts degree in Economics from the University of Wisconsin –Madison and in 2014 he completed the Wine Executive Program at University of California-Davis. In 2016, he was awarded the ASEAN Business Award for Young Entrepreneur of the Year in the Philippines   
Panelist and Moderator
Sonny Lim ('83)
Hong Kong, Singapore, United States
Sonny enjoys interacting with students and scholars of all backgrounds, and has served in leadership positions in higher education and industry on both sides of the Pacific.
Soon after graduating from UC Davis and law school, Sonny relocated across cultures and continents to practice law in Hong Kong and Singapore.  He liked Singapore a little better and stayed on to launch a career in higher education, firstly as Director of International Relations for Nanyang Technological University and later as Director of Public Affairs for Yale-NUS College, a joint campus between Yale University and the National University of Singapore.  Since returning to the United States, he has served as Executive Director of the College Board in New York and as Special Assistant to the President of Rice University in Houston, where he is now based as an education counselor and consultant.
While an Aggie, he held the two best jobs on campus --sportswriter for the California Aggie and Peer Adviser for the EOP Office  --before graduating Phi Beta Kappa from the College of Letters & Science in 1983
Tags