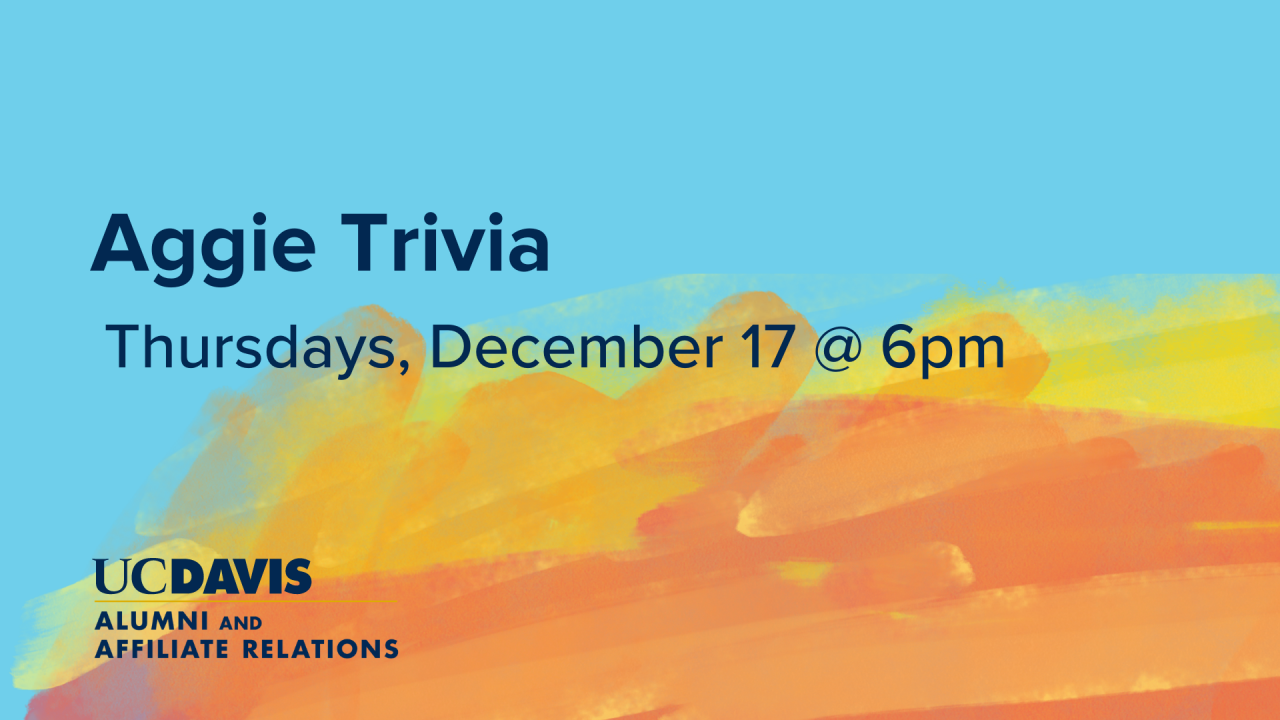 Alumni and Affiliate Relations is inviting the whole Aggie family (Alumni, Parents, Retirees, Emerti Faculty, and Students) to monthly game nights. Join us this December to show us what you know in a game of general knowledge trivia!
Join us for Aggie Trivia on December 17, 2020 at 6pm Pacific!
Prizes will be awarded to the top contenders.
Tags