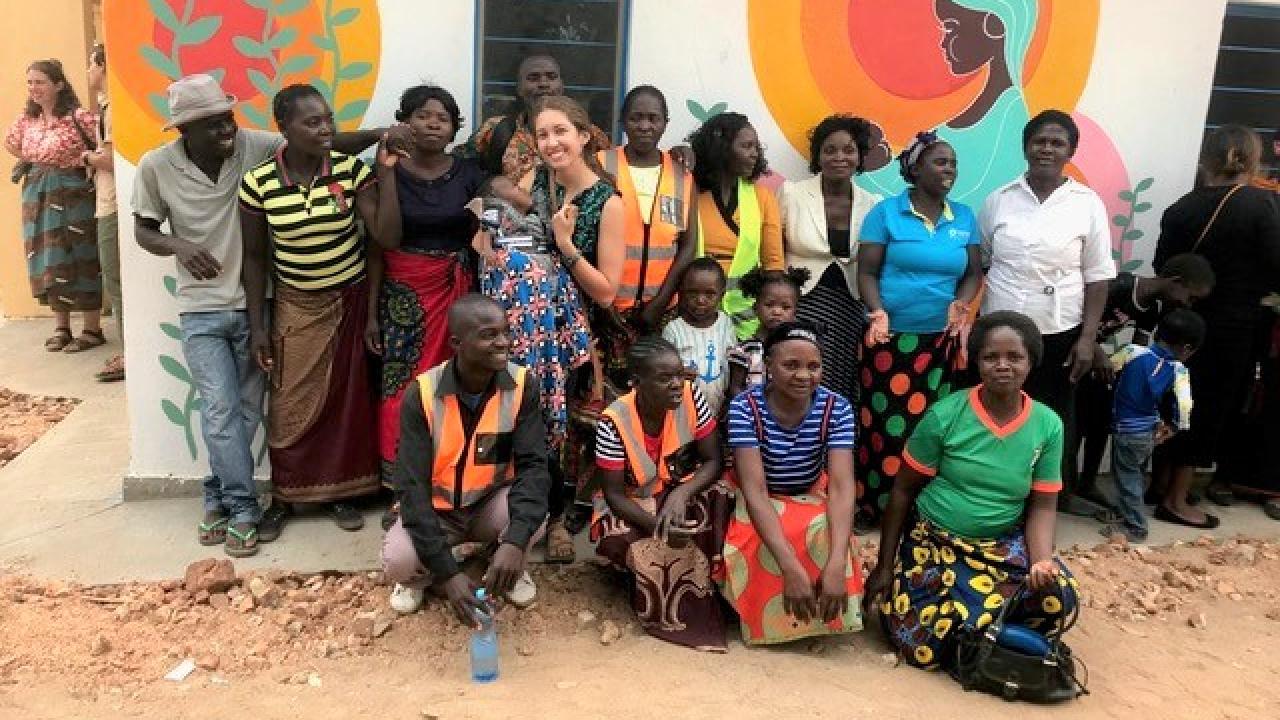 By Ashley Han
Upon graduating from UC Davis in 2018, Emilie Allaert joined the Peace Corps for a maternal child health educator position to help expectant mothers in Zambia give birth to healthy babies.
"This is a very exciting time for maternal and child health in the Umi community," Allaert said. "The development of this clinic took an enormous amount of effort but the payoff was rewarding– I'm very happy with the outcome." 
Through the Umi Safe Motherhood Birthing Project, Allaert and the Umi community raised funds to build a clinic for mothers and babies to receive prenatal, labor and delivery, and neonatal care. With the help of the Davis community, Allaert raised the necessary $13,000 within two months. 
She then collaborated with leaders of the Umi community to design health care programs and build the birthing center in Zambia.
"One head nurse and two community health assistants are the primary health care providers at the Umi health post," Allaert said. "Other community-based groups are educators and do outreach for the pre/postpartum care of mothers and their infants."
Since its grand opening on Nov. 16, eight babies have been born at the birthing center – all healthy.
"Our goal is to encourage women to come to the clinic for prenatal and postnatal care, especially because before there was only a small, one-room clinic shared by all patients," Allaert said. "There were many cases of at-home deliveries and complications during labor due to the lack of space."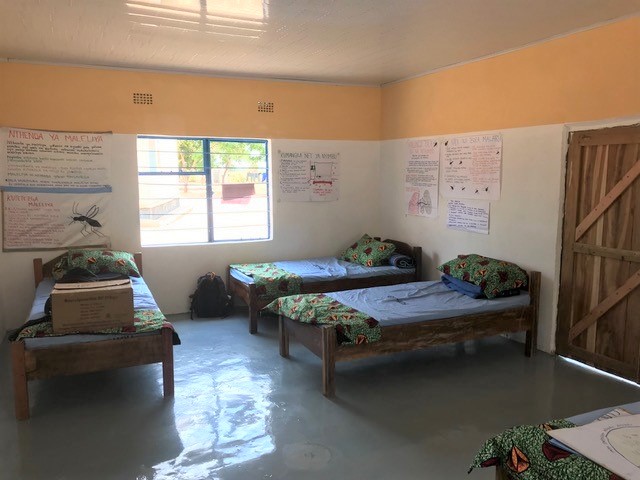 The new birthing center has six rooms, each supporting either pre- or postnatal care. The entire Umi
community helped with the construction and mural paintings to complete the center.
Allaert says her experiences at UC Davis prepared her to work with and to provide health care to people across the globe.
"I found the Peace Corps through volunteering at Knights Landing One Health Clinic, where I met a few past Peace Corps volunteers who are now physician assistant and med students," Allaert said. "There I learned how to interact with different cultures from a health care standpoint."
Undergrad experience prepared her for Peace Corps challenges
It would be an understatement to say Allaert made the most of her undergraduate career at UC Davis.
While studying neurology, physiology and behavior and music, she left little time to spare. Allaert served on the board of the Knights Landing One Health Clinic as the Youth Enrichment Program chairperson, worked as a peer mentor for the College of Biological Sciences freshman cohort program, volunteered in the pediatric intensive care unit at UC Davis Medical Center, conducted undergraduate research at the Center for Mind and Brain, and relaxed by playing intermural soccer and playing the snare drum in a samba music ensemble.  
"I was drawn to UC Davis because of the strong STEM program and I wanted to go into the field of biology," Allaert said. "The first time I visited campus I fell in love with the outdoorsy feel and everyone's genuine attitude." 
Two of Allaert's biggest takeaways from UC Davis were balancing a busy schedule and learning resilience.
"Here at the Peace Corps, projects aren't always successful but I was lucky to have a rigorous college experience that prepared me for adversities," Allaert said. "In college, it feels like your time is not your own, so after graduating I decided to side step from academia to affirm my passions before moving on to the next phase of my life."
After her 27-month contract with the Peace Corps is fulfilled, Allaert plans on attending medical school and working for nonprofits in the Bay Area.
"I have no regrets about joining the Peace Corps," Allaert said. "It's daunting to live in an entirely new environment, but the opportunity to volunteer and become a part of a community that thinks of you as family has been extraordinary."
Find more photos of the birthing center here.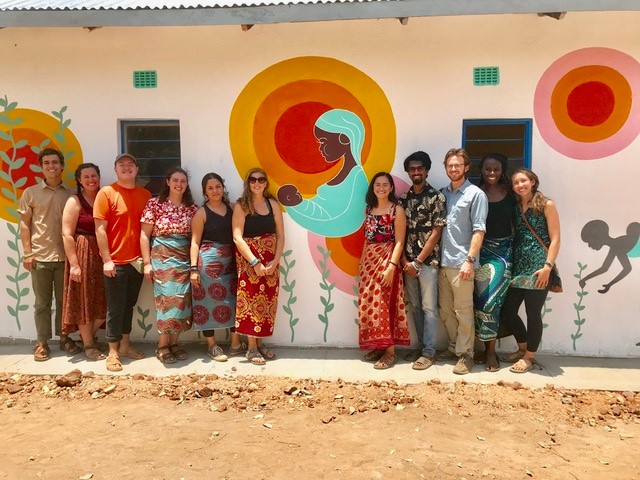 Category