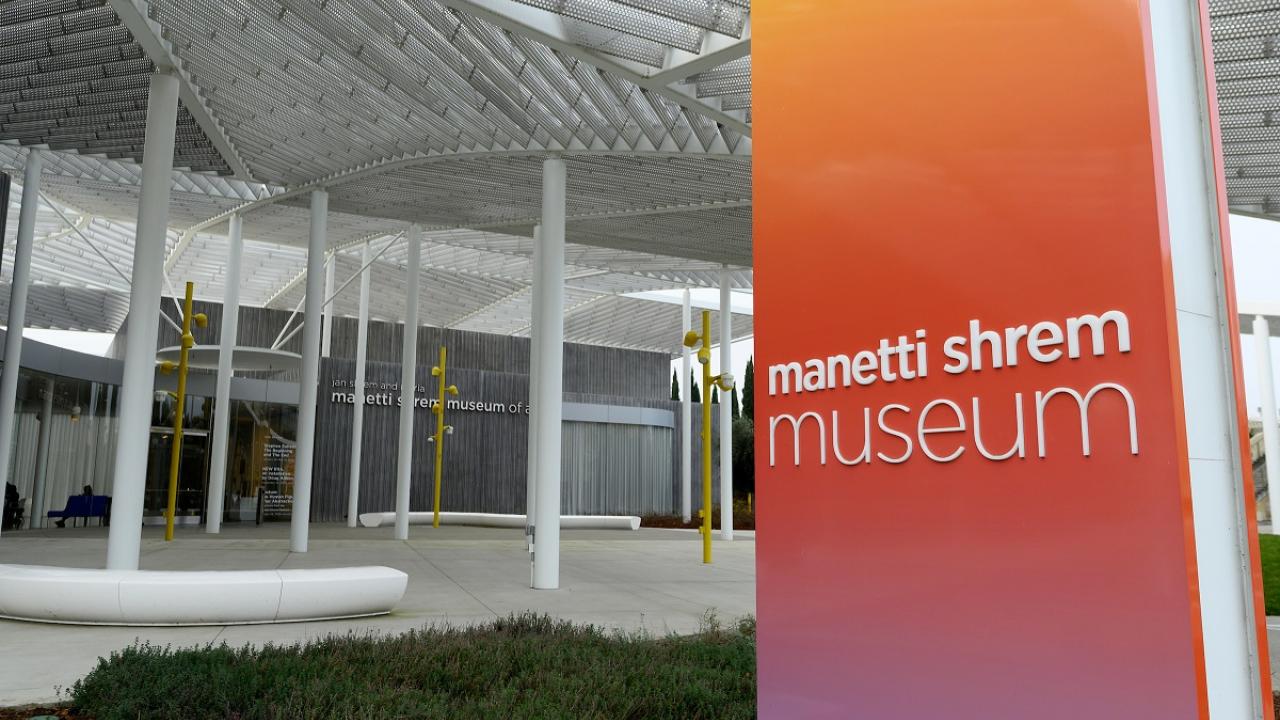 By Laura Compton
As we remain sheltered in place, the Jan Shrem and Maria Manetti Shrem Museum of Art is focused on providing virtual avenues for art, activity and connection through a digital initiative: Manetti Shrem Museum At Home.
In late March, the museum shifted its place-based program online and introduced a themed weekly newsletter focused on UC Davis' rich legacy of artistic experimentation, the Manetti Shrem Museum's interdisciplinary mission, or past and future exhibitions. In April, Founding Director Rachel Teagle contributed an essay about artist and professor emeritus Wayne Thiebaud's work "Cup of Coffee." The recent "Taking Time" newsletter featured perspectives from art history professor Heghnar Watenpaugh, artist Stephen Kaltenbach (BA, 1966; MA, 1967) and a TEDx Talk by professor and theoretical cosmologist Andreas Albrecht.
Spring Quarter Snapshot: Manetti Shrem Museum
Creating and developing content has been an all-staff effort. The interactive Manetti Shrem Museum See & Sketch public sculpture walk was conceived and designed by visitor services, curatorial and education staff. They collaborated on the Google Maps format, chose artworks, and wrote sketching prompts. Building Manager Brandon Annuzzi has even gotten into the act, demonstrating how to construct objects such as time capsules, binoculars and a racecar out of toilet paper tubes in a YouTube video series, Build it with Brandon.
A cross-departmental team coordinates digital content development and outreach. Dubbed REACH (Remote Engagement Activated Communication Hub), the group of nine includes the events manager, exhibit manager, assistant to the director, associate curator, visitor services team and communications team.
"While we hold to the power of real objects and gathering in physical space, we are seizing the opportunity to increase our reach to those who may not visit museums," said Deputy Director Randy Roberts, who is spearheading the effort.
To learn more about Manetti Shrem Museum At Home or sign up for the newsletter, visit our website.
Category