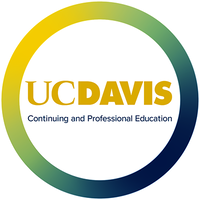 Advance Your Career
Whether you want to build your network, stay current in your industry or unlock a new career, classes from UC Davis Continuing and Professional Education are an investment in your future. From leadership development and project management to health informatics and winemaking, UC Davis Continuing and Professional Education gives you the knowledge, skills and confidence to advance your career.
CAAA/APFA Benefit
10% discount on one course per quarter
Discount on the Pre-College Program 
Discount of 10% on the UC Davis Executive Leadership Program 
Proof of membership required at the time of enrollment.
The following courses and programs are exempt from the Member discount: Osher Lifelong Learning Institute courses, Center for International Education programs, Horsepacking programs, Master's degree programs, Courses priced at $300 or less.
Promo codes for online registration was sent via email in our latest Member Benefit email. If you did not receive it please email us at alumni@ucdavis.edu. 
Address
UC Davis Continuing and Professional Education
1333 Research Park Dr.
Davis, CA
95618
United States