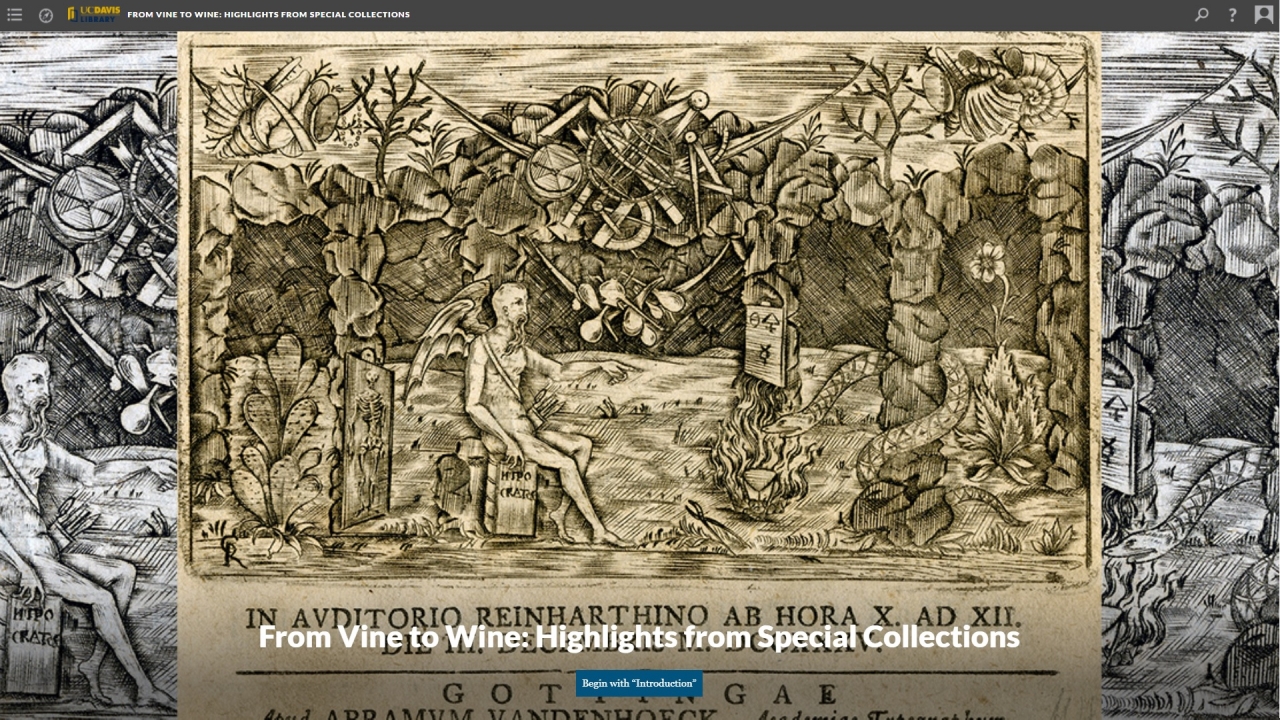 The story of wine comes to life through this online exhibit featuring items from UC Davis Library's Archives and Special Collections, such as:
- Research materials from emeritus faculty who helped shape UC Davis' viticulture and enology department into the global leader it is today, including Albert J. Winkler and Harold P. Olmo.
- Vintage wine labels and menus collected by Maynard A. Amerine, legendary professor of viticulture and enology.
- Photographs and other materials from the collections of leading wine writers and winemakers, such as Robert Mondavi, Hugh Johnson, and Jancis Robinson.
- Rare books on wine and more.
Tags