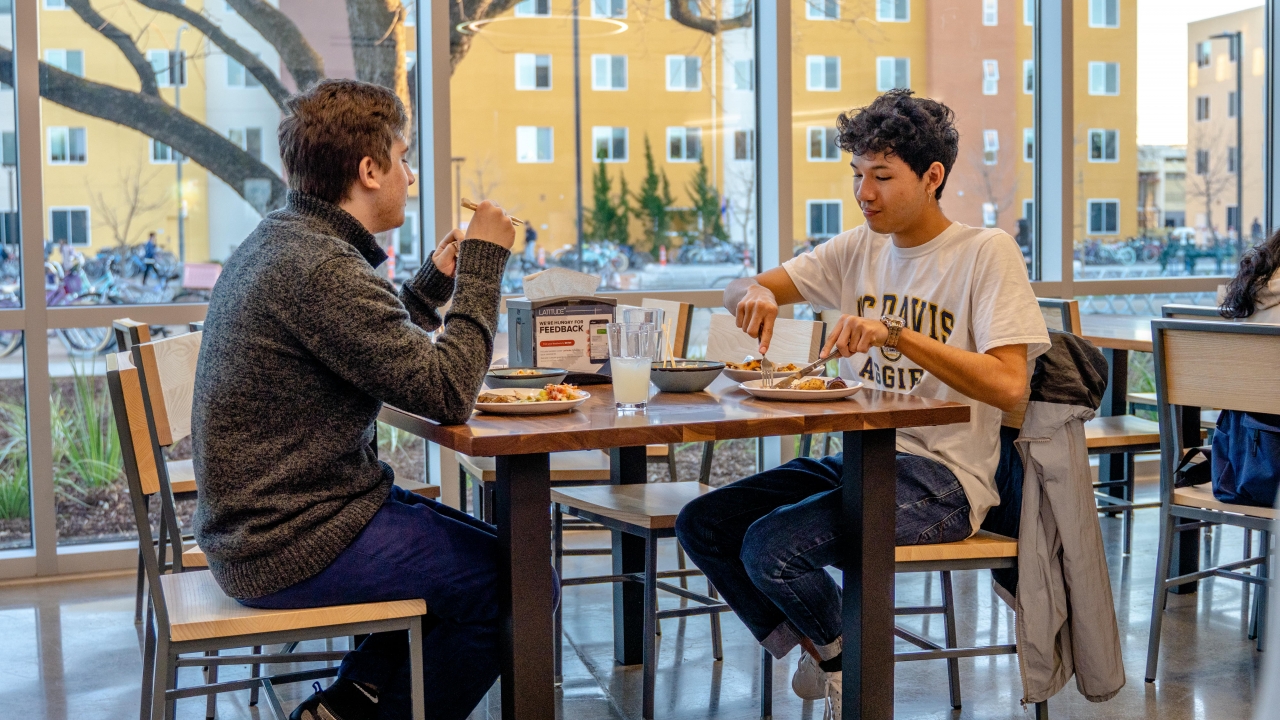 Location
Zoom link will be provided upon registration
Food Allergies? Dietary Restrictions? We've Got your Back.
Dining Service's mission is to make dining the least stressful and most enjoyable part of our students' day. To that end, we strive to support all our students' needs to ensure they are getting safe and delicious food. 
Learn about the resources and support offered by UC Davis Dining Services to Aggies with food allergies and dietary restrictions. Lead by their Registered Dietitian, this webinar will cover topics such as how Dining Services provide safe and delicious meals, personalized support from staff, a community through the Allergy-Friendly Aggies program, and more!
 When you register you will be asked the following questions so that we can prepare our panelists for the webinar. 
Your First Name
Your Last Name
Primary E-mail
What is your affiliation with UC Davis? 
Alumni
Student
Parent
Retiree
Staff/Faculty
Other
What is your student's name and UC Davis email? (if you are not a parent of a current UC Davis student please input N/A) 
Please check all that apply as each statement relates to the UC Davis student above: 
Medical food allergy to one of the FDA's Top 8 major food allergens
Medical food allergy to a food OUTSIDE of the FDA's Top 8 major food allergens
Non-allergy medical food intolerance (including Celiac Disease/gluten intolerance)
Other medically-related dietary restrictions
Non-medically related dietary restrictions
Strictly observes religious dietary obligations (i.e. Halal Kosher Jain etc.)
N/A
Other
Please provide any questions you have about our dietary accommodations. We will be sure to address these in our presentation!
How did you hear about this event? 
Email from Cal Aggie Alumni Association
Cal Aggie Alumni Association Website
Facebook
Instagram
Word of Mouth/Friend
UC Davis Campus Calendar
LinkedIn
Other
Event Category
Tags