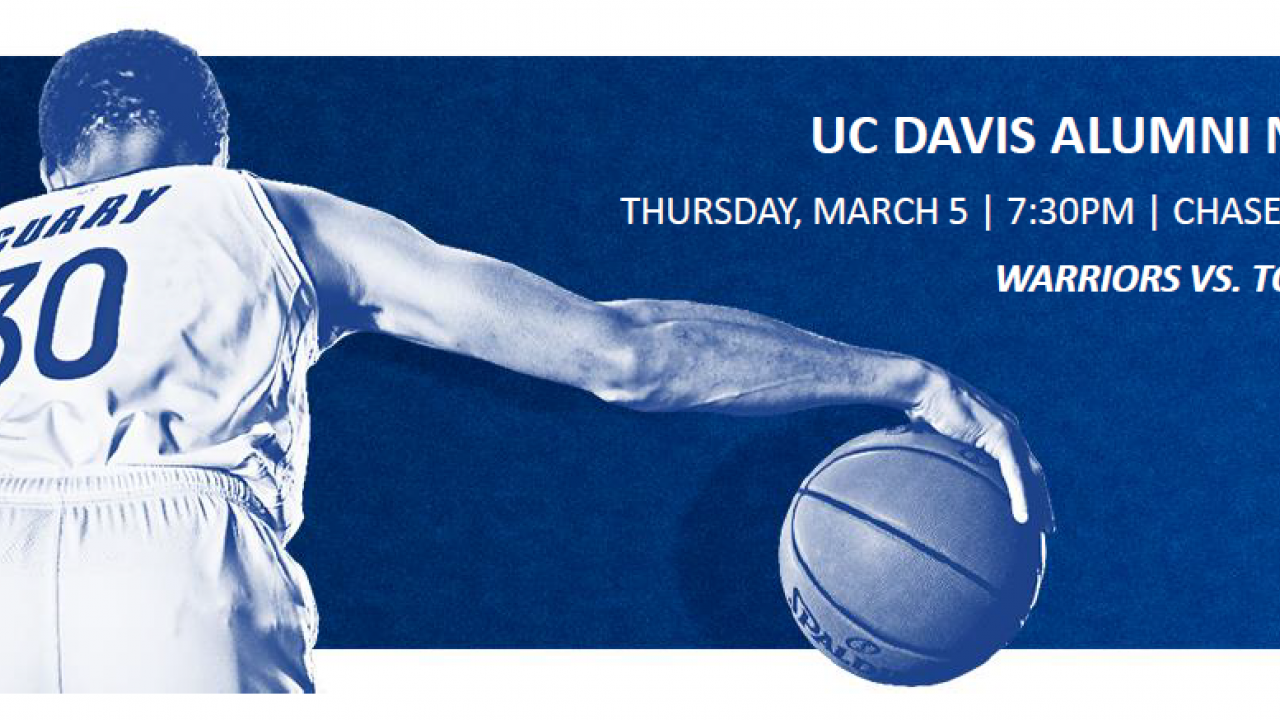 Location
Chase Center, 1 Warriors Way, San Francisco, CA 94158
THURSDAY, MARCH 5 | 7:30PM | CHASE CENTER
WARRIORS VS. TORONTO

WARRIORS.COM/UCDAVIS
Promo Code: UCDAVIS

• Join your Golden State Warriors as they take on the Toronto Raptors inside their brand new home at Chase Center in San Francisco!
• Each ticket purchased through this offer will come with a Warriors/UC Davis T-Shirt. T-Shirt vouchers will be available on your Warriors account before the game
• A limited number of tickets are available. Enjoy exclusive savings and pay NO taxes, surcharges, or fees.
*Rates can increase based on factors affecting supply and demand.
Lock in your price and purchase today!

TICKET LOCATION PRICE
Lower Level Baseline $145

Upper Level Sideline $80

Upper Level Corner/Baseline $70

Upper Level Baseline $65

Visit the link below to purchase tickets.
Tickets
Must enter Promo Code: UCDAVIS

• Getting to Chase Center - Visit www.chasecenter.com/transportation-guide to learn more
about Public Transportation options and additional game day transportation information.
*REMINDER – Your game day ticket is also your all-day Muni ticket!
Tags