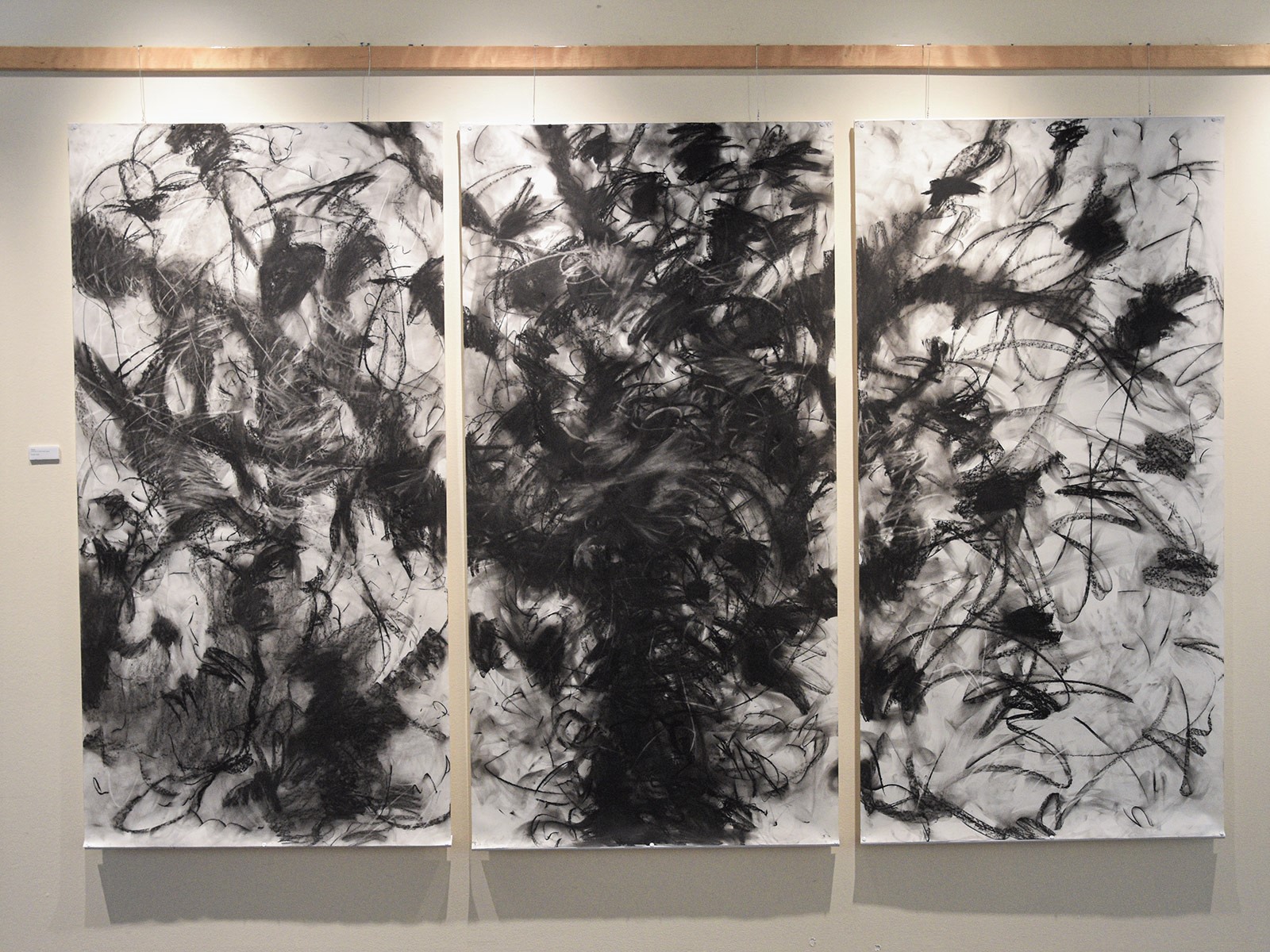 UC Davis Employee Showcases Artwork at Buehler Alumni Center
Exhibiting through March 2020
From a young age, Angela Oates knew she was an artist at heart. But she discovered she wanted to make art part of her vocation through the power of deduction. Throughout her career, Oates has been an art teacher and U.S. Air Force officer in addition to holding other positions.
Oates is currently one of the events managers for Ceremonies and Special Events in the Office of the Chancellor and Provost at UC Davis. She values her diverse history of jobs because it gives her interesting perspectives and inspiration.
"I think it is important to take time each day to connect with my life blood and driving passion," Oates said. "It is different for each of us, yet we are similar in many ways."
"I make it a point to learn something from everyone. I make it a point to be kind. I make it a point to listen." – Angela Oates
Oates' work revolves around figures, sometimes in hybrid form, landscapes, and spacescapes, mostly rendered in black and white. Her figures are often imagined and landscapes are spaces of perception and memory.
Visit Oates' art exhibition on display until March 27 and her reception on Thursday, February 20 at 4:30 p.m., both at the Buehler Alumni Center.
View past exhibitions in our photo gallery here.