A Night of Surprises
By Laura Pizzo
This February, the Cal Aggie Alumni Association's 2017 Alumni Awards Gala was a night like no other, with Rob Stewart from KVIE's Rob on the Road as the emcee for the evening. Celebrating the theme "Aggie Excellence Takes Center Stage," the 44th annual event honored seven award winners and delighted the audience with surprises.
Act I
At the Jan Shrem and Maria Manetti Shrem Museum of Art, the UC Davis men's rugby team set the tone for the evening by having "McCapes" shaved into the back of their heads, in honor of Aggie Service Award recipients Dick '56 DVM '58 and Marilyn '55 McCapes.
Next, the evening honored Distinguished Friends of the University Carol and Gerry Parker with a charcoal drawing by UC Davis student Rachel Dirk '17. The Parkers are generous supporters of the Manetti Shrem Museum as well as many other UC Davis units.
Sacramento-area philanthropist and businessman Mac Clemmens MBA '07 received the Young Alumnus Award and was honored with a certificate of appreciation from UC Davis alumnus and mayor of Sacramento Darrell Steinberg J.D. '84.
Act II
For the rest of the evening, guests dined on the stage of the Robert and Margrit Mondavi Center for the Performing Arts. There, they heard from CAAA board president Debby Stegura '79 and Interim Chancellor Ralph J. Hexter before enjoying the four remaining award presentations.
Intel executive Diane Bryant '85 received the Outstanding Alumna Award, presented by Kendra Moore '17, who received the 2016 Diane Bryant Endowed Scholarship for Women in Engineering.
UC Davis student Takarra Johnson '20 received a standing ovation for her poem dedicated to eye surgeon Michael Schermer '76, the 2017 Distinguished Achievement Award recipient.
Executive Director of the UC Davis MIND Institute Leonard Abbeduto brought tears to the crowd's eyes as he read from a book of thanks dedicated to Randi Hagerman '71, a neurobiological researcher and medical director at the MIND Institute. The book was written by families of Hagerman's patients.
Lastly, the event concluded with an interview with Marko Zaninovich '64, this year's recipient of the prestigious Jerry W. Fielder Award. Zaninovich shared trade secrets of the grape growing industry and reminisced about how UC Davis impacted his successful career as one of the largest grape growers in the world.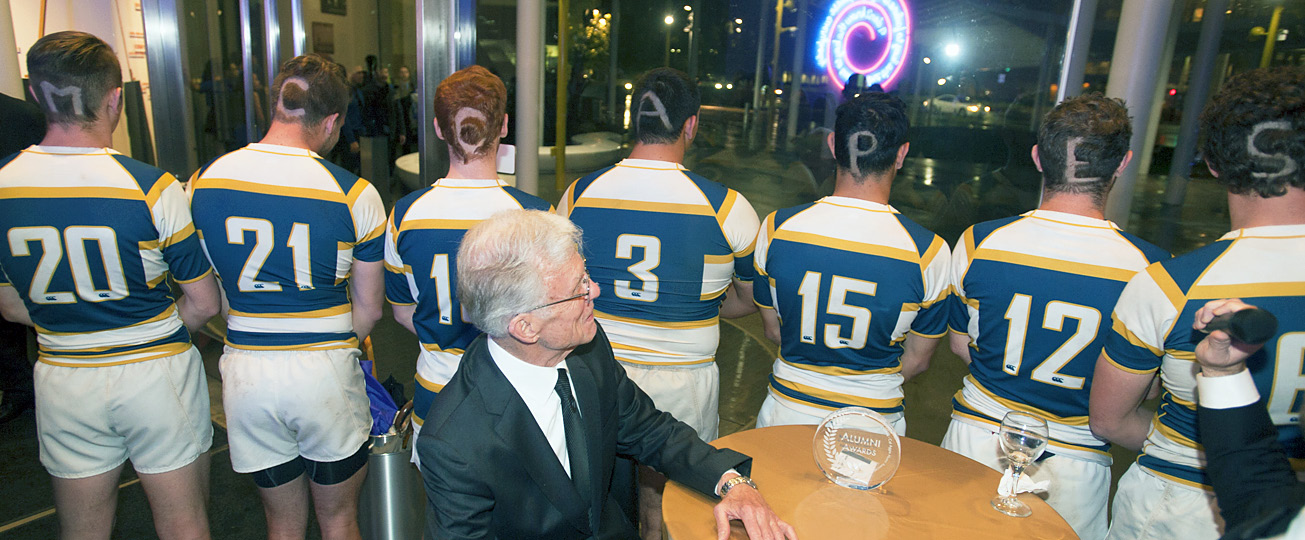 Primary Category
Tags