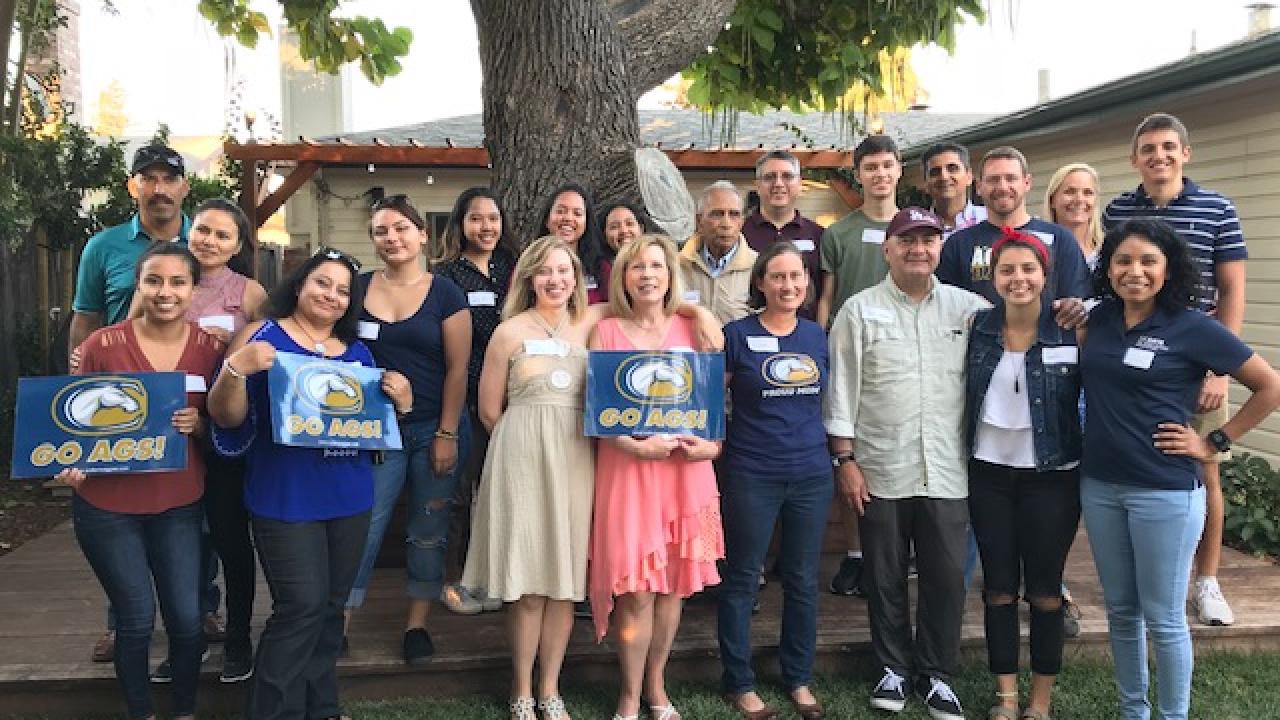 Join us at our UC Davis Student Send-Off in Bakersfield! This event provides a way to welcome our newly admitted students, their families, and for Aggies to share their UC Davis experiences. This fun, interactive and informative event will be held at the home of alumni JB and Vicky Hay. 
Bakersfield Student Send-Off
Sunday, August 18
6 - 8 p.m.
At the home of alumni JB '91 and Vicky Hay '95, M.S.'01

Pricing includes dinner
Free to incoming and current UC Davis students
$15 for Alumni, Parents and Friends
$10 for those 18 and under
We encourage you to register here, as space is limited. Please note all sales are final. Upon registering you will receive a confirmation. Approximately one week prior to the event, the event address will be sent to registered attendees via email.
Questions? Contact CAAA at alumni@ucdavis.edu. Question day of the event please contact JB by phone at (661) 742-3090 or email james.hay@farmcreditwest.com
We look forward to seeing you this coming August!