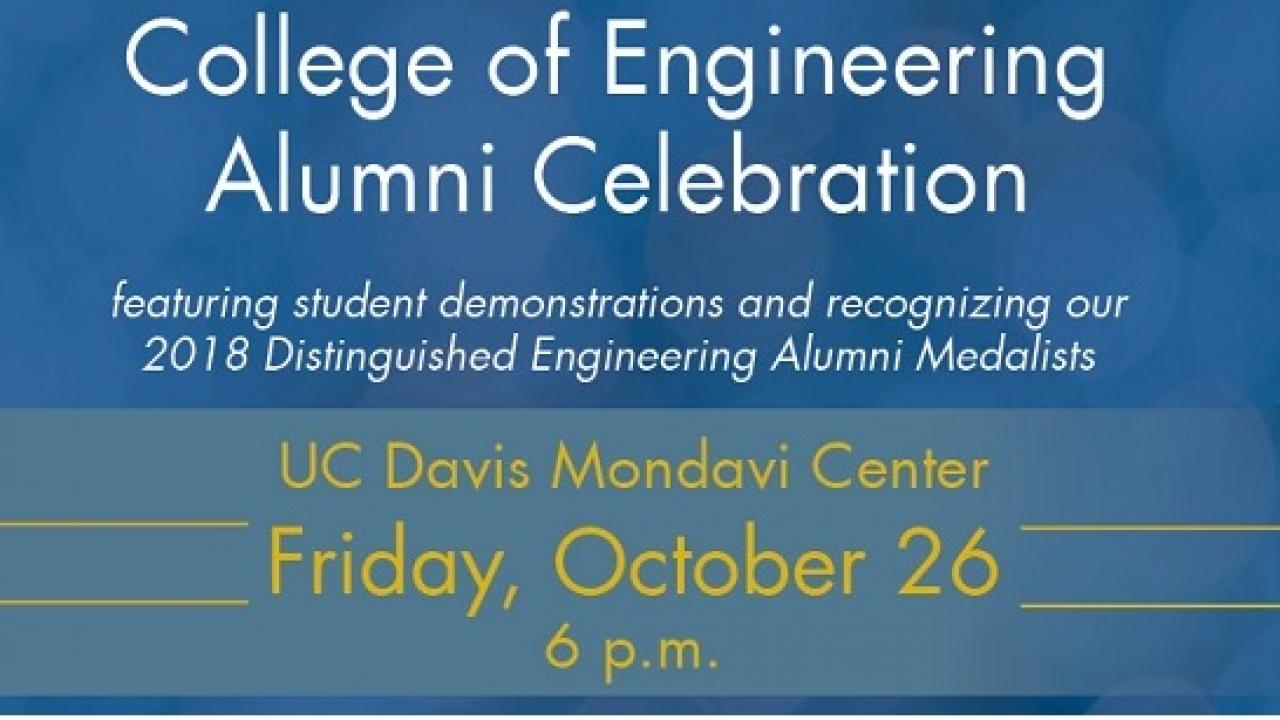 Each year the UC Davis College of Engineering recognizes several of its notable graduates with the Distinguished Engineering Alumni Medal (DEAM). The 2018 DEAM winners will be honored at the Alumni Celebration on Friday, October 26 at the UC Davis Mondavi Center. The evening will include a cocktail reception, interactive demonstrations, formal dinner and awards ceremony. UC Davis Provost Ralph Hexter will also give remarks.
Friday, October 26
6 – 9 p.m.
Mondavi Center for the Performing Arts
For more information, contact Molly Bechtel, call (530) 752-0848 or visit the event website.
Tags