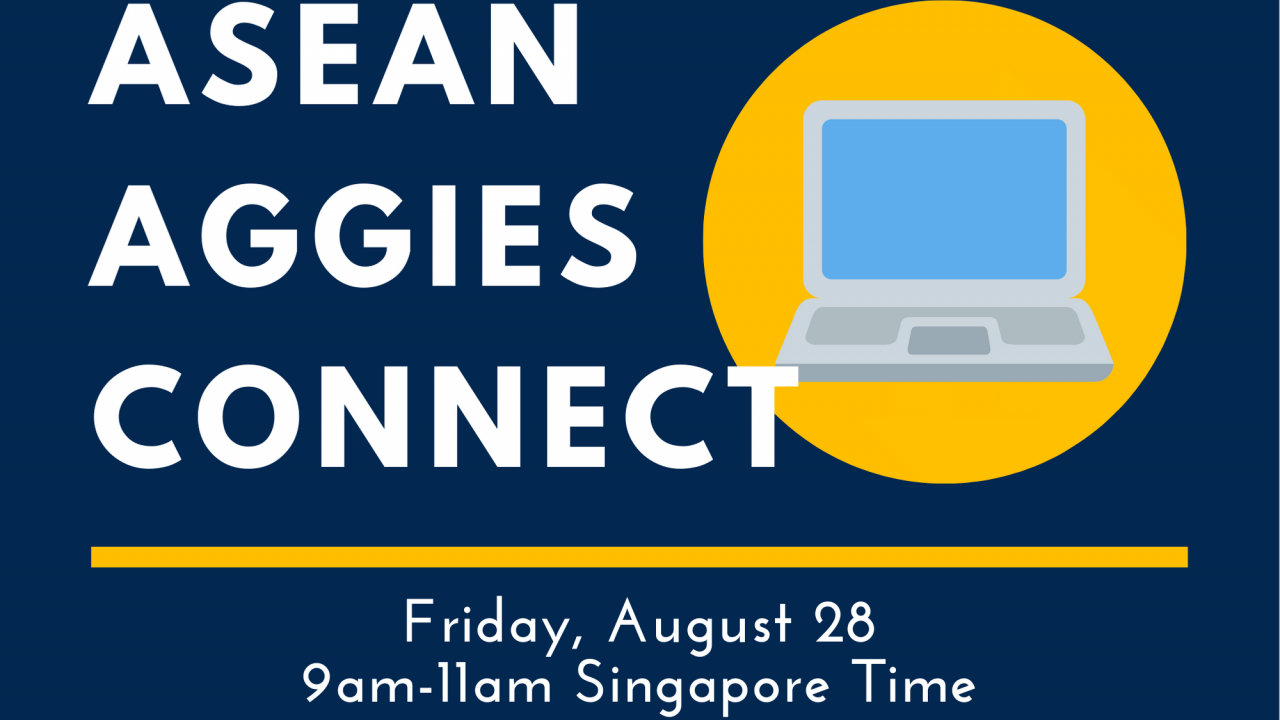 Please be aware the time for this event has changed to 9am on Friday, August 28 in Singapore/6pm on Thursday, August 27 in California.

The Singapore Alumni Network and Singapore Student Association have brought students and alumni together to connect, celebrate Aggie Pride, and get ready for the coming academic term each year. This year, Aggies from all of the Association of Southeast Asian Nations (ASEAN) countries are invited to ASEAN Aggies Connect! Join us on Friday, August 28 at 9am Singapore time/Thursday, August 27 at 6pm California time for fun event full of networking and community building! Zoom information will be provided to registrants. Participants are encouraged to have breakfast or dinner with us during this virtual event.
This event is for you if you are looking to meet Aggies and make friends, and expand your network! This event will not be a space for getting answers about classes or enrollment for Fall Quarter.
Date: Friday, August 28
Time: 9am Singapore Time
Tags